NOMINATE A MILITARY VETERAN
FILL OUT INFORMATION BELOW AND SUBMIT
(NOMINEE WILL BE NOTIFIED OF NOMINATION VIA EMAIL)

I understand that all Finalists will be required to submit a DD-214 form to validate veteran status
(JPG file format required, 3 MB max file size)
WHY NOMINATE A HERO?
FOR THE NEXEN TIRE NEXEN HERO 2019 CUSTOM JEEP WRANGLER RUBICON JL GIVEAWAY
Our Military Veterans have served and protected others over themselves. In recognition of their courageous service, Nexen Tire is honoring Military Veterans with the Nexen Hero Jeep Giveaway program in partnership with
The Purple Heart Foundation.
At Nexen Tire, we know our tires impact the lives of others, and keeping families safe is our most important duty. Our Military Veterans chose a life of service to ensure the safety of our nation, and every day, they continue to serve their community in so many ways. To humbly thank them and give back to the heroes in our community, we want to honor a Military Veteran with a 2019 Custom Jeep Wrangler Rubicon JL, outfitted with Nexen Roadian MTX tires.
Do you know a Military Veteran that should be celebrated? Nominate them and they'll be entered to win a 2019 Custom Jeep Wrangler Rubicon JL. Nominee must be a Military Veteran to qualify.

DONATION MATCH
SUPPORT OUR AMERICAN HEROES AND MAKE YOUR DONATION GO THE DISTANCE
Give to the Purple Heart Foundation and Nexen Tire will match donations up to $30,000. Together, we can do more to give back to the men and women who put it all on the line to protect our freedom.
ARMY MASTER SERGEANT BRIAN PORTER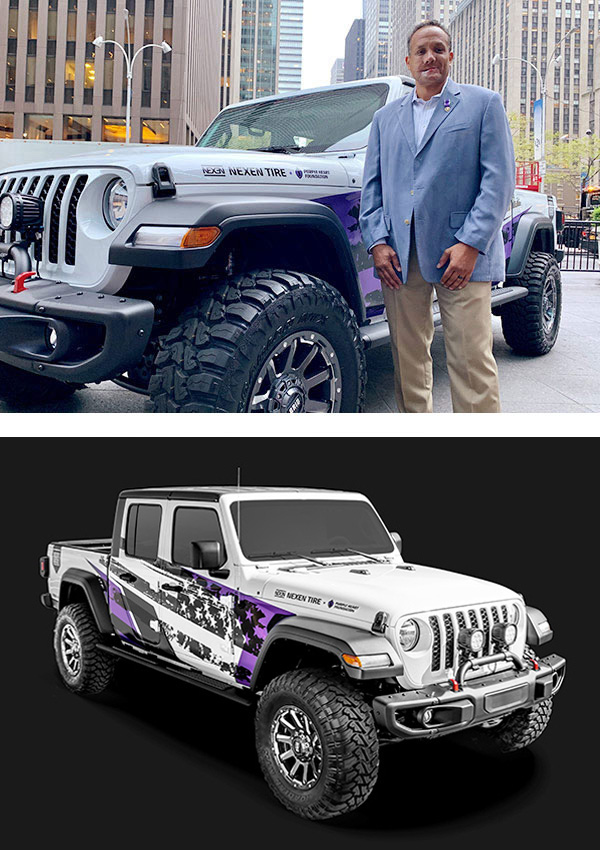 MARINE CORPORAL STEVEN DIAZ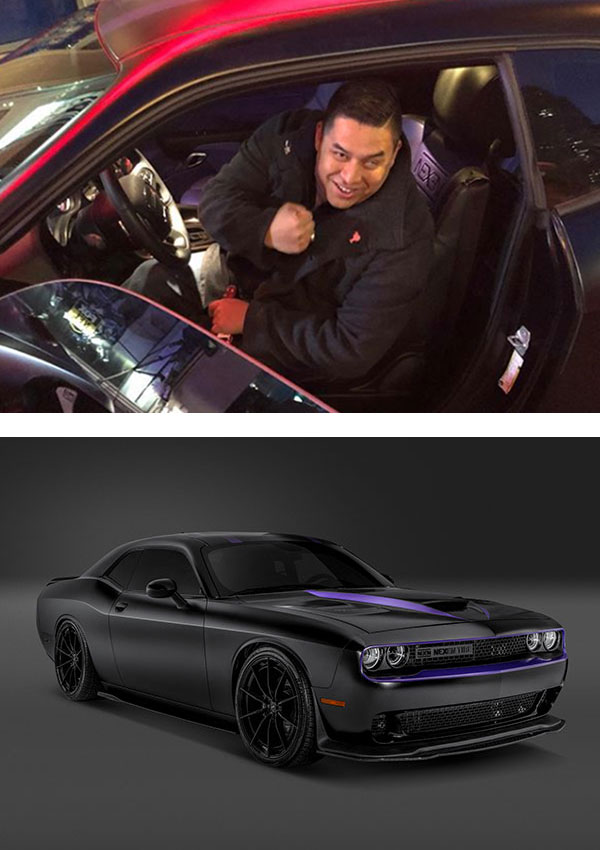 NEXEN HERO 2019 JEEP WRANGLER GIVEAWAY

THANK YOU TO OUR SPONSORS