NEXEN TIRE HONORS COMMITMENT TO BRING INCREASED AWARENESS TO PURPLE HEART RECIPIENTS THROUGH STORIES FROM COMBAT-WOUNDED VETERANS
Nexen Tire highlighting Purple Heart recipients' courage, sacrifice in combat, recovery and community contributions through Nexen Hero program
Video series to help bring increased awareness to all Purple Heart recipients and what they have done for the nation
A deserving Purple Heart recipient to be given a 2020 Jeep Gladiator Sport S on Aug. 7, National Purple Heart Day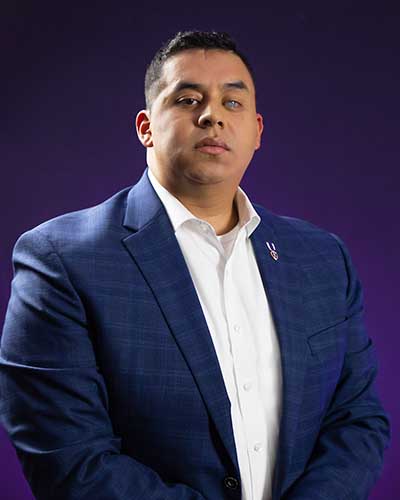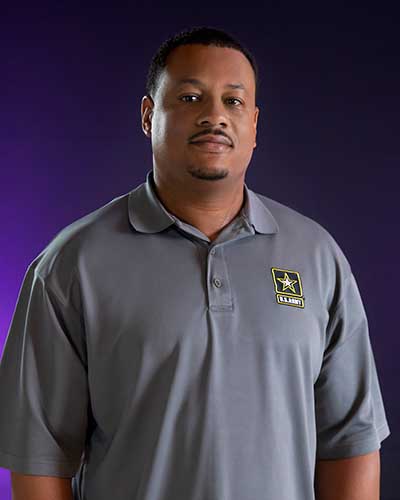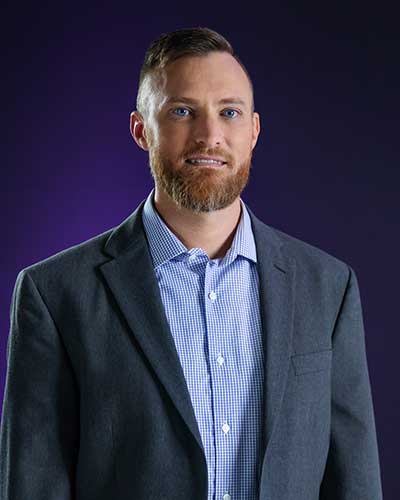 Cpl Steven Diaz, Sgt 1st Class Michael Matthews, and Staff Sgt. Zachary Ruttman.
DIAMOND BAR, Calif., (July 2, 2019) — Nexen Tire America Inc., is proudly honoring its commitment to bring additional awareness to the nation's Purple Heart recipients by sharing some of their incredible stories as part of the Nexen Hero Program. Friends and family members have been submitting hundreds of stories how their Purple Heart recipients were severely injured in combat operations and what these brave veterans have gone through to heal and rebuild their lives following the attack that nearly claimed their life. Through these stories, the veterans share what they remember about the actual incident and what their lives are like today. In nearly all cases, Purple Heart recipients struggle daily with many severe physical and mental challenges. However, instead of succumbing to these conditions, the individuals interviewed by Nexen Tire have chosen to live full lives and be active in their communities. Nexen Tire was honored to sit down with these individuals and have the privilege to hear their stories.
Marine Cpl. Steven Diaz
Last year, Nexen Tire honored Purple Heart recipient and retired Marine Cpl. Steven Diaz with a custom 2018 Dodge Challenger R/T 392 Scat Pack after hearing his story of courage and perseverance following a deadly Improvised Explosive Device (IED) attack. Diaz was conducting combat operations in Iraq in 2005 when he was severely wounded by an IED explosion which left him with permanent effects of Traumatic Brain Injury (TBI), Post-Traumatic Stress (PTS) and a seizure disorder. Although Diaz is now medically retired from the military, he has used his experiences and recovery process to dedicate himself to helping other veterans suffering from similar injuries. As the co-founder of Hidden Wounds, an organization designed to help those suffering from TBI and PTS, Diaz helps "Heroes battle the invisible war at home" where he currently serves as its chief operating officer and program manager.
Air Force Staff Sgt. Zachary Ruttman
"All we wanted to do was go after the bad guys – the real bad guys – the ones who were killing people," said retired Air Force Staff Sgt. Zachary Ruttman, Purple Heart recipient. Ruttman and other members of his unit were hit by an IED during a classified mission and Ruttman suffered shrapnel injuries to his back, neck and head. "I remember feeling a lot of burning in my neck; like my neck and my head were on fire." Ruttman said. "So, I reached back and realized it was the burning shrapnel that was back there. I began to pull it out and throw it on the ground over and over, but I just didn't have my wits about me – I just wasn't able to do anything about it at all." Though he suffers from permanent scars, Ruttman said he, he's glad to be alive. "That Purple Heart medal is a badge of honor. When they asked me to go fight, I went and fought; and I feel it every morning when I get up. For me to receive that medal is an honor; it's an absolute honor, and I wear it with pride now." Ruttman expressed his gratitude for being selected to fight for our freedoms and said he would do it all again if he could.
Army Sgt. 1st Class Michael Matthews
"During the day, if it was ever quiet, or you drove into a market square and you didn't see anyone, that was a huge red flag that it was a place you didn't want to be," said retired Army Sgt. 1st Class Michael Matthews, Purple Heart recipient. While on a mission in Iraq, Matthews recalled one minute driving a Humvee, and the next waking up in a hospital, four weeks later. "When the first bomb went off, all I remember was the vehicle spinning," Matthews said of the ambush that hit his unit. "I got on the radio, screaming and yelling, and began calling out what was going on. The front vehicle [exploded], and then the second vehicle [exploded], and that's all I remember." Matthews suffered from shrapnel wounds to the head, neck, chest, left arm and left leg. He was also shot in the neck, suffered from two separate breaks in his jaw, a fracture on his right arm and completely tore his rotator cuff and shoulder. "Thank God, I'm alive," Matthews said of his attitude after waking up in the hospital. "Everybody has scars; some are physical, some are mental, some are hidden deep, deep away; but everybody has scars in their lives. And so, for me, the scars just represent whatever was trying to take me out wasn't strong enough to do so." Today, Matthews spends most of his time trying to make a difference in his community, now that he no longer wears a uniform.
The Purple Heart Medal
The story of the Purple Heart medal is almost as incredible as the service members who wear it. Established by General George Washington in 1782, the medal's lineage spans more than two centuries and is the oldest military award still given to U.S. military service members. It is awarded to those who have been wounded or killed by enemy forces in combat. Today, the Military Order of the Purple Heart and the Purple Heart Foundation are organizations that work on a national and local level to help Purple Heart recipients and their families who are in need of everything from basic household items to rehabilitation, along with ensuring they have access to proper medical care and military benefits.
"One of our primary goals, in addition to giving away a Jeep Gladiator, was to help be a voice for our Purple Heart recipients and what they have done for this nation. These heroes went into harm's way to defend the very freedom we enjoy as Americans and we are eternally grateful for their sacrifices," said John Hagan, executive vice president of sales for Nexen Tire America Inc. "We wanted to show our immense gratitude for all Purple Heart recipients' sacrifices, and a big part of this campaign was to use our voice on multiple media platforms to help bring even more awareness to the stories of valor as told by Purple Heart recipients themselves."
Nexen Tire has posted the stories of Diaz, Ruttman, Matthews and other Purple Heart recipients in a playlist on its official YouTube page here.
The Nexen Hero nomination period runs from May 15 to July 24 and the recipient will be announced Aug. 7, National Purple Heart Day. Nominees must be a member of Military Order of The Purple Heart and the Jeep Gladiator recipient will be selected by members of the Purple Heart Foundation based on a variety of factors including heroism, sacrifice and an ongoing commitment to their community.
For more information on the Purple Heart Foundation, visit https://purpleheartfoundation.org.
Please visit http://www.nexentireusa.com/nexenhero to nominate a Purple Heart recipient and for official giveaway rules.
For all media inquiries, please contact media@nexentireusa.com
About Purple Heart Foundation:
The Purple Heart Foundation is a 501(c)3 Veteran Service Organization that fundraises for programs, services and resources that benefit veterans and their families. Over the past 60 years, the Purple Heart Foundation has funded academic scholarships, the MOPH National Service Officer program, research efforts and resources regarding veteran issues such as Post-Traumatic Stress and Traumatic Brain Injury, grants for service dogs, and much more. The Purple Heart Foundation's Mission is to holistically enhance the quality of life of all veterans and their families, providing them with direct service and fostering an environment of camaraderie and goodwill among combat wounded veterans.
About Nexen Tire:
Inspired by Nexen's global family of drivers to engineer superior performing tires – from championship-winning Formula DRIFT drivers, rock-climbing off-road enthusiasts to everyday commuters – Nexen Tire utilizes proprietary technology and the highest quality standards in the industry to guarantee world-class products backed by unrivaled customer support for the life of each tire. As a worldwide leader in high-performance, passenger, SUV / light truck and winter offerings, the company is second-to-none in research, development and state-of-the-art manufacturing. And as part of a select group of tire manufacturers worldwide that are specified as standard fitment on original equipment vehicles, Nexen delivers premium products at a sensible price.
#NexenHero #NexenTire #WeGotYou #NexenRacing
Contact: Media@NexenTireUSA.com