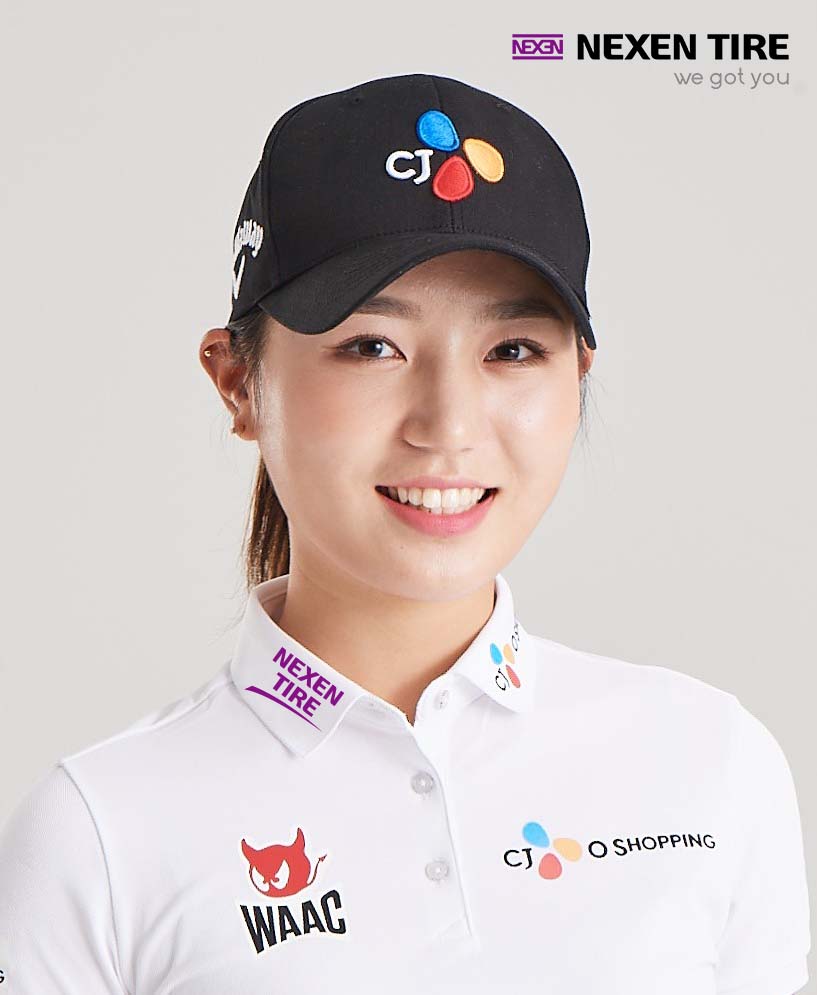 (SEOUL, South Korea, January 27, 2022) Nexen Tire, a leading global tire manufacturer, is pleased to announce the continuation of its brand ambassador partnership with Yaeeun Hong which began in 2020. This will be her first time representing the brand on the LPGA Tour.
The talented 19-year old golf player from South Korea began playing under the guidance of her father, a former national golfer, and she steadily improved her skills on the LPGA Developmental Tour for two years before advancing to the main tour this year.
Hong will represent Nexen Tire's brand logo that will be placed on her right collar of golf apparel and outerwear at all golf tournaments throughout the year. Hong will be kicking off her LPGA Tour debut at the Gainbridge LPGA which will take place in Boca Raton, Florida on January 27.
"We are very happy to welcome Hong on board as our first global golf ambassador", said Travis Kang, Global CEO of Nexen Tire. "Our partnership will be about inspiring Millennials and Gen Z to create value for the future. Hong, as a young athlete, embodies our mission values, and we look forward to supporting her as she embarks on a promising professional career."
"I am grateful for Nexen Tire's support and delighted to work with a worldwide brand," said Yae Eun Hong. "I am honored to represent the Company and start my professional career on the LPGA Tour with their support."
Hong will debut the Nexen Tire brand on her right collar of her golf apparel at the Gainbridge LPGA this week in Boca Raton, Florida.
About Nexen Tire
Nexen Tire, established in 1942, is a global tire manufacturer headquartered in South Korea. Nexen Tire, one of the world's fastest growing tire manufacturers, currently interacts with approximately 150 countries around the world and owns four manufacturing plants – two in Korea (Yangsan and Changnyeong) and one in Qingdao, China. Another plant in Žatec, the Czech Republic has also begun operation in 2019. Nexen Tire produces tires for passenger cars, SUVs, and light trucks with advanced technology and excellence in design. Nexen Tire supplies OE tires to global car makers in various countries around the world. In 2014, the company achieved a grand slam of the world's top 4 design awards for the first time amongst the various tire makers in the world.
For more information, please visit https://www.nexentire.com/inte...