Nexen Tire Expands Winter Tire Lineup
WinGuard WinSpike WH62 and WinGuardWinSpike WS62 Offer Improved Snow/Ice
Performance & Impressive Size Lineups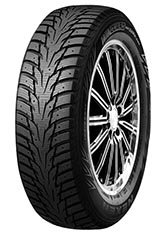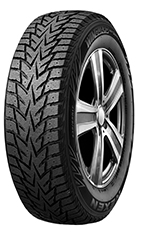 Diamond Bar, Calif. April 1, 2019: Nexen Tire America, Inc.,a worldwide leader in high-performance, passenger, SUV/light truck and winter tire technology, announces updates to its winter tire lineup. The newly redesigned WinGuard WinSpike WH62 for passenger vehicles and the WinGuard WinSpike WS62 for CUV/SUV vehicles now feature improved performance in snowy/icy conditions and expanded size lineups to meet more of the market demands.
Redeveloped from the ground up, these two new WinGuard WinSpike models now deliver enhanced snow/ice performance thanks to an optimal arrangement of stud lines. The WH62 and WS62 now feature 20 powerful stud lines instead of their predecessors' 12. This improvement maximizes grip and minimizes stud noise. Nexen Tire has also improved braking and handling by applying a new square-type contact patch with the road surface. This feature, combined with a new compound that offers greater flexibility at lower temperatures ensures the best snow/ice performance yet from Nexen Tire America.
The 20 size additions from the WinGuard WinSpike WH62 and the WinGuard WinSpike WS62 create more opportunities than ever for dealers to find fitments for various vehicles. This means Nexen Tire's winter offerings now covers up to 85% of the U.S. winter tire market. As an additional feature to help dealers present these impressive winter patterns to consumers, Nexen Tire also offers 36 months of roadside assistance. Both the WinGuard WinSpike WH62 and the WinGuard WinSpike WS62 are available for factory direct container orders now.
For more information, please contact Media@NexenTireUSA.com or call 909.923.4011.
About Nexen Tire: Inspired by Nexen's global family of drivers to engineer superior performing tires – from championship-winning Formula DRIFT drivers, rock-climbing off-road enthusiasts to everyday commuters – Nexen Tire utilizes proprietary technology and the highest quality standards in the industry to guarantee world-class products backed by unrivaled customer support for the life of each tire. As a worldwide leader in high-performance, passenger, SUV / light truck and winter offerings, the company is second-to-none in research, development and state-of-the-art manufacturing. And as part of a select group of tire manufacturers worldwide that are specified as standard fitment on original equipment vehicles, Nexen delivers premium products at a sensible price.
#NexenTire #WeGotYou #NexenRacing