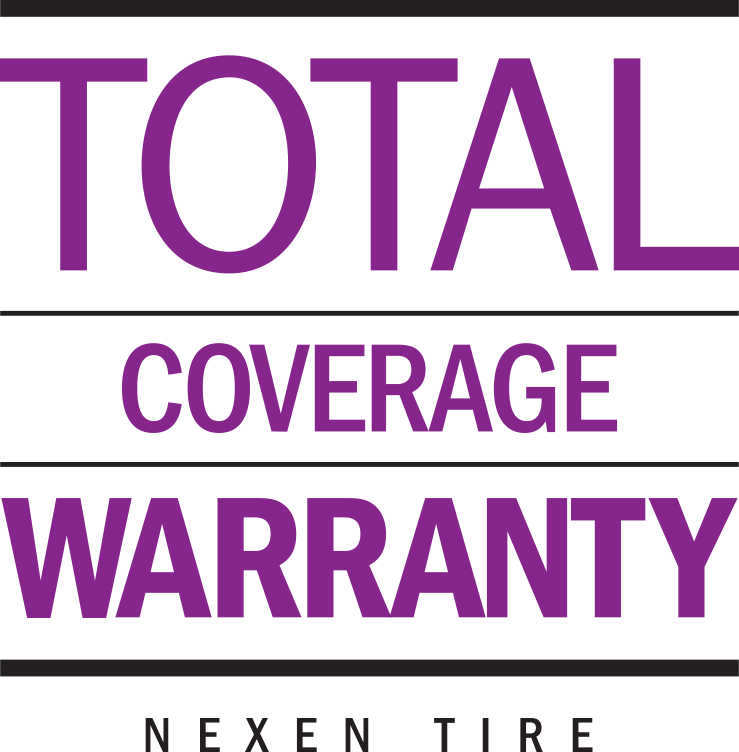 Diamond Bar, CA June 6, 2014 - Nexen Tire has revamped its replacement market warranty program to be the most comprehensive and aggressive warranty in the tire industry. Changes to the program are geared towards adding value to Nexen's product line at the consumer level by providing end users with coverage throughout the life of their tires.
Launched under the name Nexen Total Coverage Warranty, the program offers the consumer three pieces of protection. The first is a Limited Tread Wear Warranty that protects against under delivered guaranteed miles. The second is a 2-year Limited Road Hazard Warranty that protects against damage caused by potholes, nails, glass and other debris. And lastly a 36-month Roadside Assistance program that provides free tire change in case of a flat tire, and free tow service if no usable spare tire is available.
"When building this new warranty, it was important to keep the consumer's perspective of what would be valuable to them," says Nexen Director of Marketing Kyle Roberts. "We wanted a program that would offer benefit throughout the life of the product, protect consumers from premature replacement costs, and most importantly keep people safe on the side of the road. We are confident that we accomplished that."
Nexen's Total Coverage Warranty launched on May 1st, 2014 and covers tires purchased on or after that date. A list of covered patterns and more specific warranty details are available online at nexentireusa.com or you can reach customer service at 1-800-576-3936.
Additional information about Nexen Tire products is available online at nexentireusa.com. Technical support and customer service can be reached at 1-800-576-3936 or info@nexentireusa.com.