NEXEN TIRE NAMED THE 2020 BEST SUPPLIER IN THE COMPETITIVENESS CATEGORY AT THE FIRST ANNUAL STELLANTIS SUPPLIER AWARDS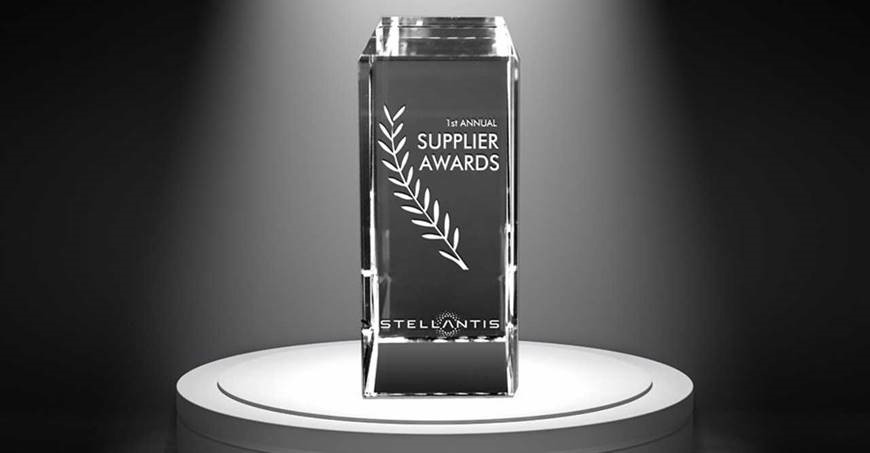 Seoul, Korea, (June 7, 2021) — Stellantis announced during the first annual awards ceremony that Nexen Tire America, Inc., a leading global tire manufacturer, received a "Best Supplier Award" in the Competitiveness category. The award ceremony was held virtually on Tuesday, June 1, 2021 due to COVID-19 restrictions.
Stellantis is one of the world's leading automakers and a mobility provider, guided by a clear vision: to offer freedom of movement with distinctive, affordable and reliable mobility solutions. This is the first supplier award ceremony presented by Stellantis recognizing the level of quality, commitment and operational excellence delivered by Stellantis suppliers.
"We are honored to receive this award," said Travis Kang, CEO of Nexen Tire. "It is truly meaningful to be recognized as an exceptional supplier at Stellantis' first supplier award event. We will continue to make progress toward becoming a growing supplier to automakers."
Nexen Tire currently supplies tires for Stellantis brands, including Ram, Jeep®, Fiat and Chrysler. Nexen Tire intends to use this award to boost its quality and technology competitiveness in global marketplaces around the world.
For more information or to set up an interview with a Nexen Tire representative, please contact media@nexentireusa.com or call (310) 374-6177.
About Nexen Tire:
Inspired by Nexen's global family of drivers to engineer superior performing tires – from championship-winning Formula DRIFT drivers, rock-climbing off-road enthusiasts to everyday commuters – Nexen Tire utilizes proprietary technology and the highest quality standards in the industry to guarantee world-class products backed by unrivaled customer support for the life of each tire. As a worldwide leader in high-performance, passenger, CUV/SUV/light truck and winter offerings, the company is second-to-none in research, development and state-of-the-art manufacturing. And as part of a select group of tire manufacturers worldwide that are specified as standard fitment on original equipment vehicles, Nexen delivers premium products at a sensible price.
Find out more about how Nexen Tire has your back:
#NexenHero #NexenTire #WeGotYou #NexenRacing