NEXEN TIRE RELEASES ITS FIRST-EVER SUSTAINABILITY REPORT IN GLOBAL EFFORT TO REDUCE CARBON FOOTPRINT
-- Sustainability Report highlights Nexen Tire's long-term commitment to a greener future thanks to company core values –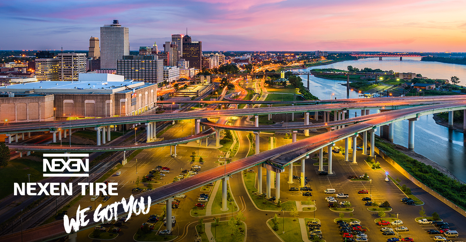 DIAMOND BAR, Calif., (Sept. 29, 2020) — Nexen Tire America, Inc., a worldwide leader in high-performance, passenger, SUV/light truck and winter tire technology, today announced the publication of its first sustainability report. Based on standards set by the Global Reporting Initiative (GRI) and the United Nations Sustainable Development Goals (UNSDG), the report outlines the company's forward-thinking sustainability practices in relation to environmental, social and economic performance. The report has been verified by Korea Management Registrar – a prominent third-party assurance institution. In addition to financial performance, the report also details corporate ethics, labor and human rights, Environment, Health and Safety (EHS) standards and supplier responsibilities based on the company's CSR commitments.
To achieve its corporate philosophy of greater sustainability, Nexen relies on in three core values – Challenge, Creativity and Collaboration. The company exercises these core values through enhanced CSR policies. For example, Nexen Tire is a member of the Global Platform for Sustainable Natural Rubber (GPSNR) and sources natural rubber for its road-legal tires. The company also participates in the Carbon Disclosure Project (CDP) to manage and reduce its impact on the environment and in 2019, Nexen Tire reduced the amount of waste generated from two of its major plants in Korea. As a result, the plants were able to recycle resources at a massive rate of 97.2%.
"Nexen Tire is committed to meeting its social responsibility standards, and we are proud of the information we have provided in our inaugural sustainability report," said John Hagan, executive vice president of sales for Nexen Tire America, Inc. "We believe in being transparent with our customers, and one of the ways we do this is by making our corporate ethics policies available to the public. Customers should know where the materials to make their tires come from and the proactive steps we are doing to reduce our impact on the environment."
For more information on Nexen Tire's 2019-2020 Company Sustainability Report, please visit Nexen Tire's Global website.
For more information or to set up an interview with a Nexen Tire executive, please contact media@nexentireusa.com or call (310) 374-6177.
About Nexen Tire:
Inspired by Nexen's global family of drivers to engineer superior performing tires – from championship-winning Formula DRIFT drivers, rock-climbing off-road enthusiasts to everyday commuters – Nexen Tire utilizes proprietary technology and the highest quality standards in the industry to guarantee world-class products backed by unrivaled customer support for the life of each tire. As a worldwide leader in high-performance, passenger, CUV/SUV/light truck and winter offerings, the company is second-to-none in research, development and state-of-the-art manufacturing. And as part of a select group of tire manufacturers worldwide that are specified as standard fitment on original equipment vehicles, Nexen delivers premium products at a sensible price.
Find out more about how Nexen Tire has your back:
#NexenHero #NexenTire #WeGotYou #NexenRacing