NEXEN TIRE ROADIAN GTX SELECTED AS ORIGINAL EQUIPMENT FOR 2021 HYUNDAI, KIA AND MITSUBISHI CROSSOVER SUVS
-- Nexen Tire's latest tire, designed specifically for CUV/SUVs, named to four new OEM applications –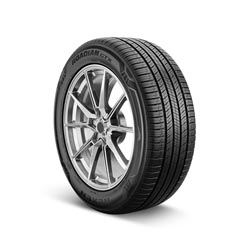 DIAMOND BAR, Calif., (Dec. 1, 2020) — Nexen Tire America, Inc., a worldwide leader in high-performance, passenger, SUV/light truck and winter tire technology, has been selected as original equipment on four new CUVs for 2021. Vehicles featuring the Roadian GTX, a grand-touring tire built for the SUV/CUV market, include the 2021 Hyundai Tucson, 2021 Kia Sedona, 2021 Kia Sorento HEV and the 2021 Mitsubishi Outlander. The Roadian GTX made its world debut last year in Las Vegas during the annual Specialty Equipment Manufacturing Association (SEMA) Show. The crossover and midsize-SUV vehicle sector is one of the fastest-growing automotive segments in the U.S. The Roadian GTX encompasses all the company's latest technological advances in tire engineering, development and manufacturing. Designed to cater to the small crossover- and midsize-SUV segments, Nexen has developed one of the most competitive and reliable tier-one tire solutions available today. The Roadian GTX prioritizes durability, ride comfort and affordability, ensuring every consumer's needs are met all while giving drivers a long-lasting tire solution at an affordable price.
"Because of the incredible growth rate of the CUV/SUV automotive segment, we felt it was extremely important to partner with some of the leading OE brands in the market to provide our customers and theirs with a leading tire solution worthy of these premier vehicles," said John Hagan, executive vice president of sales for Nexen Tire America, Inc. "From the moment a customer drives off the lot in their new CUV, they can remain confident knowing that the Roadian GTX will deliver superior ride quality and incredible reliability."
Nexen Tire dealers will begin stocking the OE-specific Roadian GTX tire starting in December.
For more information or to set up an interview with a Nexen Tire executive, please contact media@nexentireusa.com or call (310) 374-6177.
About Nexen Tire:
Inspired by Nexen's global family of drivers to engineer superior performing tires – from championship-winning Formula DRIFT drivers, rock-climbing off-road enthusiasts to everyday commuters – Nexen Tire utilizes proprietary technology and the highest quality standards in the industry to guarantee world-class products backed by unrivaled customer support for the life of each tire. As a worldwide leader in high-performance, passenger, CUV/SUV/light truck and winter offerings, the company is second-to-none in research, development and state-of-the-art manufacturing. And as part of a select group of tire manufacturers worldwide that are specified as standard fitment on original equipment vehicles, Nexen delivers premium products at a sensible price.
Find out more about how Nexen Tire has your back:
#NexenHero #NexenTire #WeGotYou #NexenRacing
Or Contact: