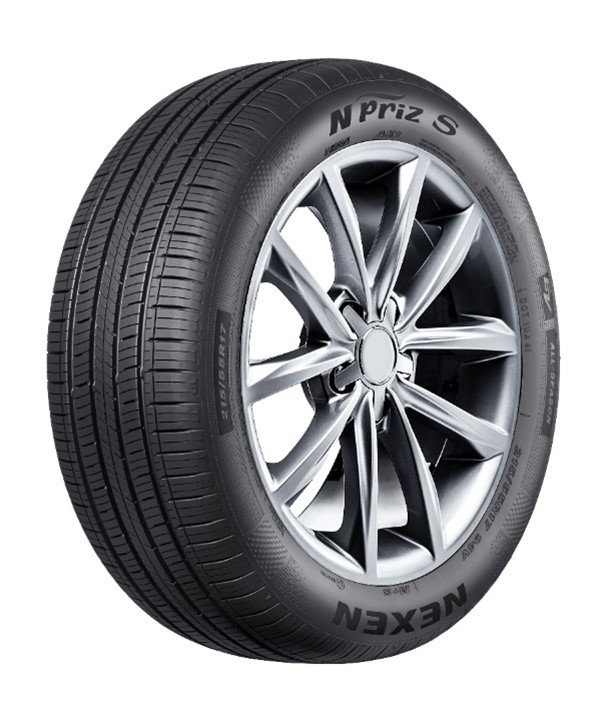 RICHFIELD, Ohio, (Aug 25, 2022) — Nexen Tire America, Inc., a worldwide leader in high-performance, passenger, SUV/light truck and winter tire technology, today announced its N Priz S Grand-Touring Tire has been selected as original equipment on the 2023 Kia Niro and 2023 Kia Niro EV models for the U.S. market. Kia's fun-to-drive compact SUV offering will feature either 205/60R16 or 215/55R17 N Priz S grand-touring tires from the factory depending on selected trim level. N Priz S grand-touring tires were chosen by Kia to help Niro deliver exceptional ride comfort, enhanced fuel economy and everyday safety and reliability found in grand-touring all-season tires.
"With the latest addition of more Kia products to our rapidly growing OE supply portfolio, we are continuing to meet our aggressive goal of becoming a global top 10 tire manufacturer by 2025," said Brian YoonSeok Han, CEO of Nexen Tire America, Inc. "As of today, Nexen has supplied its tires to more than 140 OE fitments globally, and we will continue to open the door to auto makers who are eager to supply their customers with top-tier tire solutions at an affordable price."
Nexen Tire currently stocks N Priz S grand-touring tires in both available sizes and plans to increase manufacturing to meet the demand for the all-new 2023 Kia Niro next year.
For more information or to set up an interview with a Nexen Tire representative, please contact media@nexentireusa.com or call (310) 374-6177.
About Nexen Tire:
Inspired by Nexen's global family of drivers to engineer superior performing tires – from championship-winning Formula DRIFT drivers, rock-climbing off-road enthusiasts to everyday commuters – Nexen Tire utilizes proprietary technology and the highest quality standards in the industry to guarantee world-class products backed by unrivaled customer support for the life of each tire. As a worldwide leader in high-performance, passenger, CUV/SUV/light truck and winter offerings, the company is second-to-none in research, development and state-of-the-art manufacturing. And as part of a select group of tire manufacturers worldwide that are specified as standard fitment on original equipment vehicles, Nexen delivers premium products at a sensible price.