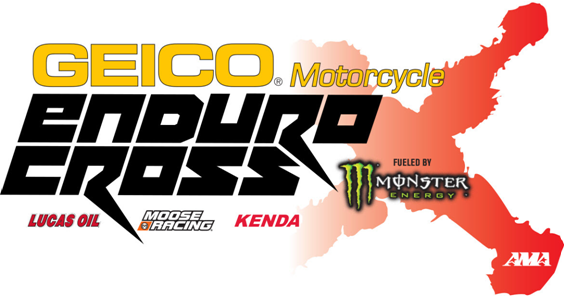 GLOBAL TIRE LEADER SUPPORTS ENDUROCROSS WITH $500 HOLESHOT AWARD
Irvine, CA (April 3, 2014) – EnduroCross is proud to announce the addition of Nexen Tire as a sponsor for the upcoming 2014 GEICO AMA EnduroCross, fueled by Monster Energy and presented by Lucas Oil series. The global tire leader will be bringing cash incentive to the high-intensity starts with a $500 Holeshot award for Pro Main Events.
Nexen Tire, manufacturer of premium passenger, SUV, light truck and high-performance automotive tires, joins EnduroCross as the series expands to nine rounds with two new cities and venues on the schedule. The consistent growth of the series and fan base in 2014 ensure Nexen Tire's products will be showcased to the world's best off-road racing fans.
"We are very impressed with the EnduroCross series and look forward to a great partnership," said Kyle Roberts, Director of Marketing for Nexen Tire. "EnduroCross represents the highest-quality off-road racing and features the most exciting and talented racers. Even more, the fans are real enthusiasts who ride—the perfect customers for Nexen's line of light truck, high-performance and passenger tires. We look forward to showcasing our premium line of products to the EnduroCross community in 2014."
"We couldn't be more proud to have a company like Nexen Tire come aboard to support the expanding EnduroCross series" said Lance Bryson, Director of Sales and Marketing for EnduroCross. "They are a passionate company that makes products to perform on the highest levels. Their support of EnduroCross and the $500 Holeshot Award is a win for the racers, fans and venues we'll see in 2014."
Las Vegas will again host the opening round coming up on Friday, May 2nd during the Monster Energy Supercross finals weekend. The traditional EnduroCross finals in November will now be held in Ontario, California on November 22nd. The X Games Enduro X event in Austin, Texas will also be included as a points paying event for the GEICO AMA EnduroCross championship.
Tickets are on sale now at www.EnduroCross.com/buy-ticket/
For more information, please visit www.EnduroCross.com
2014 GEICO AMA EnduroCross, fueled by Monster Energy Schedule
May 2, 2014 - Las Vegas, Nevada. Orleans Arena (Friday Night)
June 6, 2014 - Austin, Texas. X Games Circuit of the America's
June 21, 2014 - Sacramento, California. Sleep Train Arena
August 23, 2014 - Atlanta, Georgia. Gwinnett Center
October 4, 2014 - Denver, Colorado. National Western Complex
October 11, 2014 - Salt Lake City, Nevada. Energy Solutions Arena
October 18, 2014 - Everett, Washington. Comcast Arena
November 15, 2014 - Boise, Idaho. Ford Idaho Center
November 22, 2014 - Ontario, California. Citizens Business Bank Arena