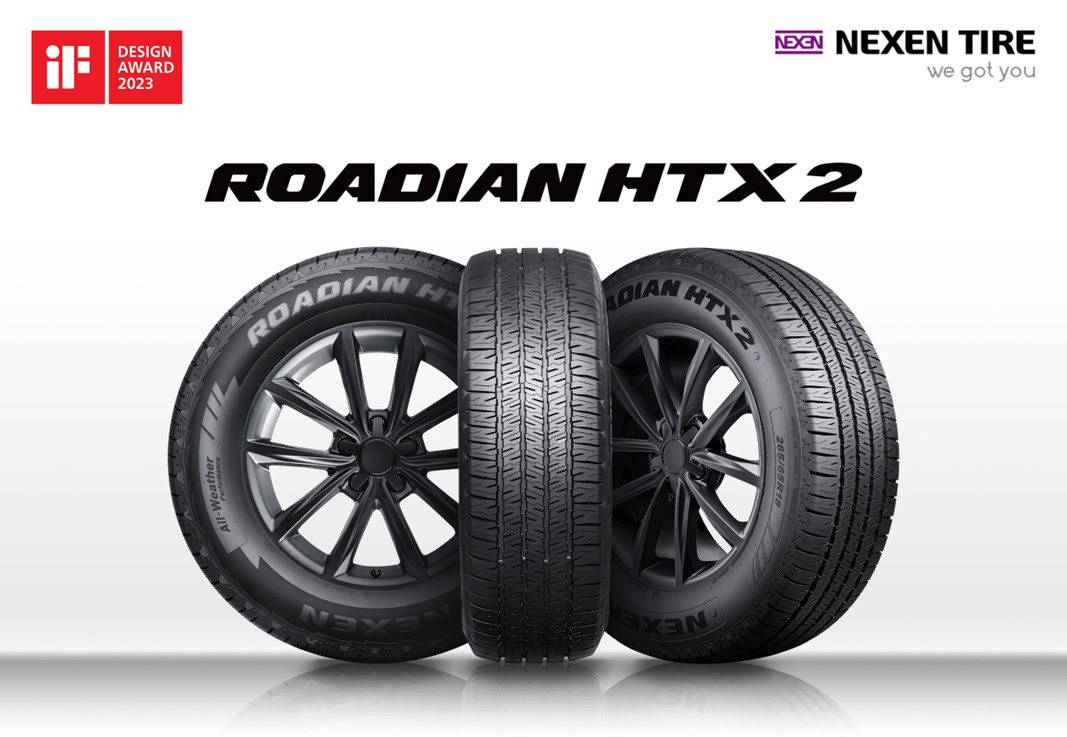 RICHFIELD, Ohio, (May 4, 2023) — Nexen Tire America, Inc., a worldwide leader in high-performance, passenger, SUV/light truck and winter tire technology, today announced Roadian HTX 2 has received the main award in the product design category of the iF Design Awards 2023 in Germany.
The iF International Forum Design GmbH, based in Hanover, Germany, is the oldest independent-design organization and annually bestows the iF Design Award on the best design results. Around 11,000 entries from 56 countries competed fiercely for the award, which was chosen by a panel of 133 judges comprised of experts from each country.
The award-winning Roadian HTX 2 tire this year improves snow-traction and mileage-performance when compared to competitive products. It improves tread-grip and handling-performance even in snowy conditions thanks to the tire maker's 3D-sipe technology that increases traction. The cooling-pin design used on the shoulder block effectively releases heat generated during driving, increasing tire durability even in high-speed driving environments and allowing for more stable driving.
Sidewalls have different themes on the inside and outside, giving customers the option to install sidewall designs that suit their preferences.
"Design is an important aspect when it comes to tire design," stated a Nexen Tire representative. "We will continue to develop products through unique designs and unrivaled technology to enhance our brand value."
For more information or to set up an interview with a Nexen Tire representative, please contact media@nexentireusa.com or call (310) 374-6177.
About Nexen Tire:
Inspired by Nexen's global family of drivers to engineer superior performing tires – from championship-winning Formula DRIFT drivers, rock-climbing off-road enthusiasts to everyday commuters – Nexen Tire utilizes proprietary technology and the highest quality standards in the industry to guarantee world-class products backed by unrivaled customer support for the life of each tire. As a worldwide leader in high-performance, passenger, CUV/SUV/light truck and winter offerings, the company is second-to-none in research, development and state-of-the-art manufacturing. And as part of a select group of tire manufacturers worldwide that are specified as standard fitment on original equipment vehicles, Nexen delivers premium products at a sensible price.
Find out more about how Nexen Tire has your back:
#NexenHero #NexenTire #WeGotYou #NexenRacing
Or Contact: