GRAND TOURING ALL SEASON
Enjoy a smooth ride, all year long. The upgraded Nexen N5000 Platinum combines the look of a performance tire with the comfortable, quiet ride of a passenger tire. Branded with the M+S symbol, this tire provides year-round traction, even in light snow. And with its long tread life, the Nexen N5000 Platinum can handle some serious mileage. Try the tire that looks great and performs even better.
THIS TIRE WAS DESIGNED TO PERFORM...

COMFORT
10

HANDLING
8

BRAKING
8

FUEL
8

TREAD
10

SNOW
7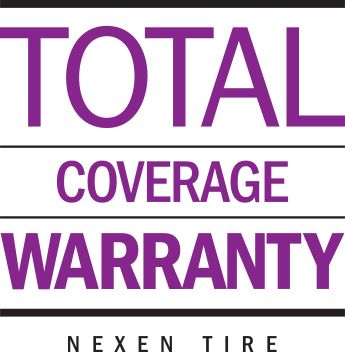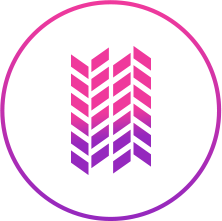 TREAD WEAR
WARRANTY
70,000 mi (H and V Rated) 55,000 mi (W Rated)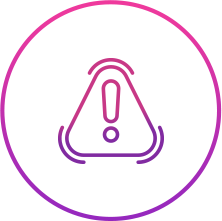 ROAD HAZARD
WARRANTY
3/32" or 2 years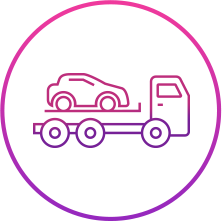 ROADSIDE
ASSISTANCE
36 Months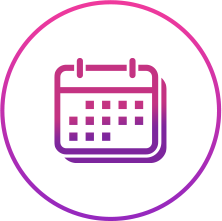 FREE TRIAL
45 Days or 500 Miles
WRITTEN BY: Mike Giaime | July 19, 2021
We purchased these tires to replace the current tires. These tire are performing better than a more expensive brand and more.than 1/2 the cost. I would recommend picking up a set and use the money you saved for a weekend getaway.
| | | | | |
| --- | --- | --- | --- | --- |
| Product Code | Size | Load Rating | Load Index | Speed Rating |
| 18212 | 195/50R16 | | 84 | V |
| 18175 | 205/55R16 | | 91 | V |
| 18164 | 215/55R16 | XL | 97 | H |
| 18213 | 205/50R17 | XL | 93 | V |
| 18162 | 215/45R17 | | 87 | W |
| 18160 | 215/50R17 | XL | 95 | W |
| 17422 | 215/55R17 | | 94 | V |
| 18151 | 215/60R17 | | 96 | H |
| 18177 | 215/65R17 | | 99 | H |
| 18173 | 225/45R17 | | 91 | W |
| 18166 | 225/50R17 | | 94 | W |
| 18182 | 225/55R17 | | 97 | W |
| 18167 | 225/60R17 | | 99 | H |
| 18196 | 225/65R17 | | 102 | H |
| 18191 | 235/45R17 | XL | 97 | W |
| 18155 | 235/50R17 | | 96 | V |
| 18158 | 235/55R17 | | 99 | V |
| 18180 | 235/60R17 | | 102 | H |
| 18194 | 235/65R17 | | 104 | H |
| 18179 | 245/40R17 | | 91 | W |
| 18193 | 245/45R17 | XL | 99 | W |
| 18183 | 245/65R17 | | 107 | H |
| 18185 | 245/70R17 | | 110 | H |
| 18170 | 265/65R17 | | 112 | H |
| 18176 | 215/45R18 | XL | 93 | W |
| 18150 | 215/55R18 | | 95 | H |
| 17272 | 225/40R18 | XL | 92 | W |
| 18156 | 225/45R18 | XL | 95 | W |
| 18205 | 225/50R18 | XL | 99 | W |
| 18216 | 225/55R18 | | 98 | V |
| 18149 | 225/60R18 | XL | 104 | H |
| 18209 | 235/40R18 | XL | 95 | W |
| 18210 | 235/45R18 | XL | 98 | W |
| 18187 | 235/50R18 | | 97 | W |
| 18181 | 235/55R18 | | 100 | V |
| 18204 | 235/60R18 | XL | 107 | V |
| 18152 | 235/65R18 | | 106 | V |
| 18192 | 245/40R18 | XL | 97 | W |
| 18184 | 245/45R18 | XL | 100 | W |
| 18174 | 245/50R18 | | 100 | W |
| 18190 | 245/60R18 | | 105 | V |
| 18217 | 255/35R18 | XL | 94 | W |
| 18154 | 255/55R18 | XL | 109 | V |
| 18215 | 255/65R18 | | 111 | H |
| 18169 | 265/35R18 | XL | 97 | W |
| 18159 | 265/60R18 | | 110 | V |
| 18171 | 225/45R19 | XL | 96 | W |
| 18208 | 225/55R19 | | 99 | V |
| 18211 | 235/40R19 | XL | 96 | W |
| 18201 | 235/45R19 | XL | 99 | W |
| 18168 | 235/50R19 | XL | 103 | V |
| 18202 | 235/55R19 | XL | 105 | V |
| 18197 | 245/40R19 | XL | 98 | W |
| 18203 | 245/45R19 | XL | 102 | W |
| 18200 | 245/55R19 | | 103 | V |
| 18161 | 255/40R19 | XL | 100 | W |
| 18178 | 255/45R19 | XL | 104 | V |
| 18157 | 255/50R19 | XL | 107 | V |
| 18172 | 255/60R19 | | 109 | H |
| 18195 | 275/35R19 | XL | 100 | W |
| 18188 | 275/40R19 | XL | 105 | W |
| 18198 | 235/55R20 | | 102 | V |
| 18189 | 245/35R20 | XL | 95 | W |
| 18218 | 245/40R20 | XL | 99 | W |
| 18163 | 245/45R20 | XL | 103 | W |
| 18294 | 245/50R20 | | 102 | V |
| 18206 | 255/35R20 | XL | 97 | W |
| 18165 | 255/45R20 | XL | 105 | W |
| 18186 | 255/50R20 | XL | 109 | V |
| 18153 | 255/55R20 | XL | 110 | V |
| 18214 | 265/45R20 | XL | 108 | V |
| 18199 | 265/50R20 | | 107 | V |
| 18207 | 275/40R20 | XL | 106 | W |
| 18219 | 275/45R20 | XL | 110 | V |