GRAND TOURING ALL SEASON
The N5000 Plus features an innovation simple in its concept, but brilliant in its function. Dimples on the tread act to distribute heat evenly across the tire to prevent abnormal wear, which in turn, extends strength and the life of the tire. Groove serration provides stability and the lateral groove design offers a peaceful and comfortable ride.
THIS TIRE WAS DESIGNED TO PERFORM...

COMFORT
9

HANDLING
8

BRAKING
8

FUEL
8

TREAD
9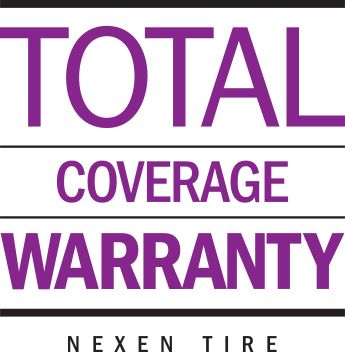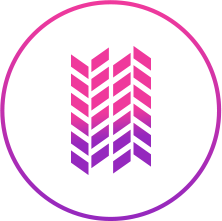 TREAD WEAR
WARRANTY
65,000 mi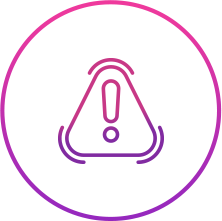 ROAD HAZARD
WARRANTY
3/32" or 2 years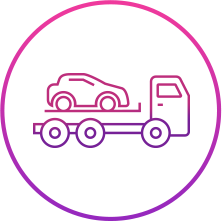 ROADSIDE
ASSISTANCE
36 Months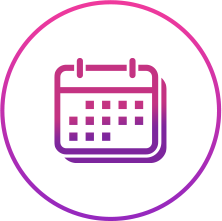 FREE TRIAL
45 Day or 500 Miles
WRITTEN BY: S.S. | January 14, 2018
My future purchases will be Nexen tires. I recently drove around in a few inches of snow and had no issues. They had/have great traction and stability. Great tire at a great price!
WRITTEN BY: Fast Cars.. | January 14, 2018
The tire go's down the road well, handles the snow and ice great.
| | | | | |
| --- | --- | --- | --- | --- |
| Product Code | Size | Load Rating | Load Index | Speed Rating |
| 15545 | 185/60R15 | | 84 | H |
| 15542 | 185/65R15 | | 88 | H |
| 15546 | 195/60R15 | | 88 | H |
| 15543 | 195/65R15 | | 91 | H |
| 15544 | 205/65R15 | | 94 | H |
| 15560 | 195/50R16 | | 84 | V |
| 15555 | 195/55R16 | | 87 | V |
| 15561 | 205/50R16 | | 87 | H |
| 15556 | 205/55R16 | | 91 | H |
| 15551 | 205/60R16 | | 92 | H |
| 15547 | 205/65R16 | | 95 | H |
| 15557 | 215/55R16 | XL | 97 | H |
| 15552 | 215/60R16 | | 95 | H |
| 15548 | 215/65R16 | | 98 | H |
| 15559 | 225/55R16 | | 95 | H |
| 15553 | 225/60R16 | | 98 | H |
| 15549 | 225/65R16 | | 100 | H |
| 15554 | 235/60R16 | | 100 | H |
| 15550 | 235/65R16 | | 103 | H |
| 15578 | 205/40R17 | | 80 | H |
| 15573 | 205/45R17 | XL | 88 | V |
| 15569 | 205/50R17 | XL | 93 | V |
| 15574 | 215/45R17 | | 87 | H |
| 15570 | 215/50R17 | XL | 95 | V |
| 15566 | 215/55R17 | | 94 | V |
| 15563 | 215/60R17 | | 96 | H |
| 15562 | 215/65R17 | | 99 | H |
| 15575 | 225/45R17 | | 91 | H |
| 15571 | 225/50R17 | | 94 | H |
| 15567 | 225/55R17 | XL | 101 | V |
| 15564 | 225/60R17 | | 99 | H |
| 15576 | 235/45R17 | | 94 | H |
| 15572 | 235/50R17 | | 96 | H |
| 15568 | 235/55R17 | | 99 | H |
| 15565 | 235/60R17 | | 102 | H |
| 14469 | 245/40R17 | XL | 95 | W |
| 15577 | 245/45R17 | | 95 | H |
| 15586 | 215/45R18 | XL | 93 | V |
| 15581 | 215/55R18 | | 95 | H |
| 15589 | 225/40R18 | | 88 | H |
| 14483 | 225/45R18 | XL | 95 | W |
| 15583 | 225/50R18 | | 95 | H |
| 15582 | 225/55R18 | | 98 | H |
| 15579 | 225/60R18 | | 100 | H |
| 15590 | 235/40R18 | XL | 95 | H |
| 15587 | 235/45R18 | | 94 | V |
| 15584 | 235/50R18 | | 97 | V |
| 15580 | 235/60R18 | | 103 | H |
| 15591 | 245/40R18 | XL | 97 | H |
| 15588 | 245/45R18 | XL | 100 | V |
| 15585 | 245/50R18 | XL | 104 | V |
| 14471 | 255/35R18 | XL | 94 | W |
| 14472 | 265/35R18 | XL | 97 | W |
| 14473 | 275/35R18 | XL | 99 | W |
| 14484 | 275/40R18 | XL | 103 | W |
| 14485 | 235/35R19 | XL | 91 | W |
| 15592 | 235/55R19 | | 101 | H |
| 14474 | 245/35R19 | XL | 93 | W |
| 14486 | 245/40R19 | XL | 98 | W |
| 14487 | 245/45R19 | XL | 102 | W |
| 14482 | 255/40R19 | XL | 100 | W |
| 14475 | 265/30R19 | XL | 93 | W |
| 14470 | 275/30R19 | XL | 96 | W |
| 14464 | 275/35R19 | XL | 100 | W |
| 14477 | 275/40R19 | XL | 105 | Y |
| 14478 | 225/35R20 | XL | 90 | W |
| 14479 | 235/30R20 | XL | 88 | W |
| 14480 | 245/35R20 | XL | 95 | W |
| 14481 | 245/40R20 | XL | 99 | W |
| 14488 | 245/45R20 | XL | 103 | W |
| 14465 | 255/35R20 | XL | 97 | W |
| 14476 | 275/30R20 | XL | 97 | W |
| 14466 | 285/30R20 | XL | 99 | W |
| 14467 | 245/30R22 | XL | 92 | W |
| 14468 | 265/30R22 | XL | 97 | W |
| 14489 | 295/25R22 | XL | 97 | W |