ULTRA HIGH PERFORMANCE SUMMER
The N'Fera SU1 is your summer tire of choice when navigating through a sudden storm or cruising on a desert road. The tire's 3 main grooves and 1 semi-groove designs work together to enhance handling in wet conditions. Excellent dry and wet traction are supported by optimum split surface siping. By increasing shoulder block stiffness, pressure distributes evenly and ensures maximum cornering performance.
THIS TIRE WAS DESIGNED TO PERFORM...

COMFORT
9

HANDLING
10

BRAKING
10

FUEL
7

TREAD
7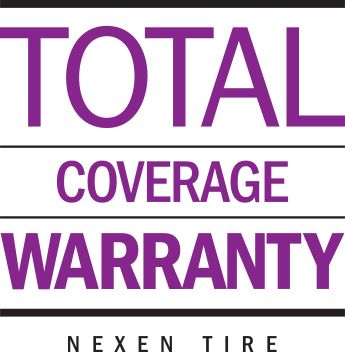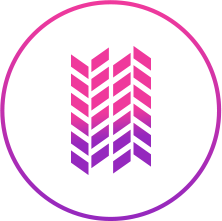 TREAD WEAR
WARRANTY
25,000 mi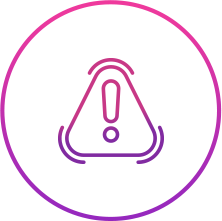 ROAD HAZARD
WARRANTY
3/32" or 2 years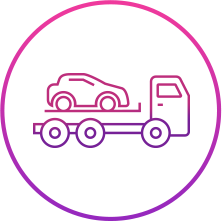 ROADSIDE
ASSISTANCE
36 Months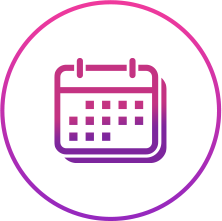 FREE TRIAL
45 Day or 500 Miles
WRITTEN BY: Isend2C | December 13, 2017
I bought these tires because they: 1) were summer tires intended for spirited driving. 2) were a good price. 3) included road hazard warranty from Nexen, negating the need to get it from the seller or installer. 4) included a mileage warranty. I've been very pleased with them. Their grip levels are not amazing, but they're good. Far better than the OEM all seasons I had on my car before. They're quiet and handle rain well, and are good in high heat days (105+). They lasted about 23,000 miles for me - including a track day on a road course. I always seem to think that the grass is greener on the other side and want to try other alternatives, but in this case I didn't believe that this tire could be beat based on the advantages to cost ratio. Other brand's similar tires are more expensive and do not include the various warranties (which I did use once). I'm a fan of all Korean brand tires (Hankook, Kumho and these) and find that they offer better value and more advantages to American, French or Chinese tires.
WRITTEN BY: Jr. | April 11, 2017
Great buy
| | | | | |
| --- | --- | --- | --- | --- |
| Product Code | Size | Load Rating | Load Index | Speed Rating |
| 13416 | 195/45R16 | XL | 84 | W |
| 12729 | 205/40R16 | | 79 | W |
| 12346 | 205/40R17 | XL | 84 | W |
| 12349 | 215/40R17 | XL | 87 | W |
| 12351 | 215/45R17 | XL | 91 | W |
| 12300 | 225/45R17 | XL | 94 | Y |
| 12311 | 235/45R17 | XL | 97 | W |
| 12722 | 245/40R17 | XL | 95 | W |
| 12731 | 255/40R17 | | 94 | W |
| 14112 | 275/40R17 | | 98 | W |
| 12348 | 215/35R18 | XL | 84 | Y |
| 12350 | 215/40R18 | XL | 89 | Y |
| 14768 | 225/40R18 | XL | 92 | Y |
| 12332 | 225/45R18 | XL | 95 | Y |
| 12302 | 235/40R18 | XL | 95 | Y |
| 12345 | 245/35R18 | XL | 92 | Y |
| 12312 | 245/40R18 | XL | 97 | Y |
| 12726 | 245/45R18 | XL | 100 | Y |
| 12347 | 255/35R18 | XL | 94 | Y |
| 12592 | 255/40R18 | XL | 99 | Y |
| 12734 | 255/45R18 | XL | 103 | Y |
| 13516 | 265/35R18 | XL | 97 | Y |
| 13517 | 275/35R18 | XL | 99 | W |
| 12331 | 225/35R19 | XL | 88 | Y |
| 14121 | 225/40R19 | XL | 93 | Y |
| 14099 | 225/45R19 | XL | 96 | W |
| 12315 | 235/35R19 | XL | 91 | Y |
| 13514 | 245/35R19 | XL | 93 | Y |
| 12723 | 245/40R19 | XL | 98 | Y |
| 12584 | 245/45R19 | XL | 102 | Y |
| 14108 | 255/30R19 | XL | 91 | Y |
| 12338 | 255/35R19 | XL | 96 | W |
| 13519 | 255/40R19 | XL | 100 | Y |
| 13524 | 255/45R19 | XL | 104 | Y |
| 13512 | 265/30R19 | XL | 93 | Y |
| 12717 | 275/30R19 | XL | 96 | Y |
| 13518 | 275/35R19 | XL | 100 | Y |
| 13520 | 275/40R19 | XL | 105 | Y |
| 14639 | 225/30R20 | XL | 85 | Y |
| 14101 | 225/35R20 | XL | 90 | Y |
| 14758 | 235/30R20 | XL | 88 | Y |
| 13511 | 245/30R20 | XL | 90 | Y |
| 13515 | 245/35R20 | XL | 95 | Y |
| 14106 | 245/40R20 | XL | 99 | Y |
| 15090 | 245/45R20 | XL | 103 | Y |
| 14110 | 255/35R20 | XL | 97 | Y |
| 12716 | 275/30R20 | XL | 97 | Y |
| 14113 | 275/35R20 | XL | 102 | Y |
| 13513 | 285/30R20 | XL | 99 | Y |
| 14757 | 235/30R22 | XL | 90 | Y |
| 14647 | 245/30R22 | XL | 92 | Y |
| 14648 | 265/30R22 | XL | 97 | Y |
| 14646 | 295/25R22 | XL | 97 | Y |
| 14756 | 255/30R24 | XL | 97 | Y |
| 14754 | 275/25R24 | XL | 96 | Y |
| 14755 | 275/30R24 | XL | 101 | Y |