STANDARD TOURING ALL SEASON
The N'Priz AH5 has four wide, longitudinal grooves that improve drainage performance; a rigid shoulder block design to enhance cornering, handling and a quiet comfortable ride; and a dual kerf design to enhance block stiffness and mileage.
THIS TIRE WAS DESIGNED TO PERFORM...

COMFORT
8

HANDLING
7

BRAKING
7

FUEL
6

TREAD
7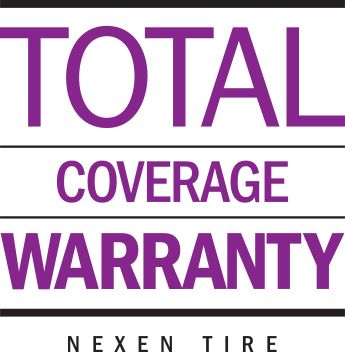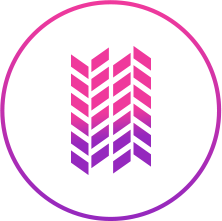 TREAD WEAR
WARRANTY
50,000 mi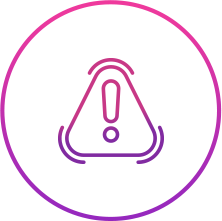 ROAD HAZARD
WARRANTY
3/32" or 2 years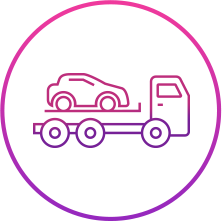 ROADSIDE
ASSISTANCE
36 Months
WRITTEN BY: wood | September 05, 2017
They are hard to air up manually. But after I sent them to the tire shop and aired them up and balance them they ride petty good. Haven't found any major problem so for. But if any occur I'll most defiantly let some one no.
WRITTEN BY: Amy | August 05, 2016
Easy to figure out what tire you need to order.
| | | | | |
| --- | --- | --- | --- | --- |
| Product Code | Size | Load Rating | Load Index | Speed Rating |
| 16406 | 165/65R14 | | 79 | S |
| 15011 | 175/65R14 | XL | 86 | T |
| 15129 | 175/70R14 | | 84 | T |
| 12561 | 185/60R14 | | 82 | H |
| 15139 | 185/65R14 | | 85 | T |
| 15399 | 185/70R14 | | 88 | T |
| 12562 | 195/60R14 | | 85 | H |
| 15400 | 195/70R14 | | 91 | T |
| 15403 | 195/75R14 | | 92 | S |
| 15404 | 205/75R14 | | 95 | S |
| 15401 | 215/70R14 | | 96 | T |
| 13589 | 165/60R15 | | 77 | H |
| 15130 | 175/65R15 | | 84 | H |
| 15138 | 185/55R15 | | 82 | H |
| 15134 | 185/60R15 | | 84 | T |
| 14658 | 185/65R15 | | 88 | H |
| 12558 | 195/55R15 | XL | 87 | V |
| 15145 | 195/60R15 | | 87 | T |
| 15140 | 195/65R15 | | 89 | T |
| 12564 | 205/60R15 | | 90 | H |
| 15141 | 205/65R15 | | 92 | T |
| 14661 | 205/70R15 | | 96 | T |
| 15405 | 205/75R15 | | 97 | S |
| 15142 | 215/65R15 | | 95 | T |
| 14662 | 215/70R15 | | 98 | T |
| 15406 | 215/75R15 | | 100 | S |
| 15402 | 225/70R15 | | 100 | T |
| 15407 | 225/75R15 | | 102 | S |
| 15408 | 235/75R15 | XL | 109 | S |
| 15148 | 205/55R16 | | 89 | T |
| 15146 | 205/60R16 | | 91 | T |
| 15131 | 205/65R16 | | 95 | T |
| 15147 | 215/60R16 | | 95 | T |
| 15143 | 215/65R16 | | 98 | T |
| 15136 | 225/60R16 | | 98 | T |
| 15137 | 235/60R16 | | 100 | T |
| 15144 | 235/65R16 | | 103 | T |
| 15152 | 215/50R17 | | 91 | H |
| 15149 | 215/55R17 | | 94 | H |
| 13022 | 215/60R17 | | 96 | T |
| 15132 | 215/65R17 | | 99 | T |
| 15153 | 225/50R17 | | 94 | T |
| 15150 | 225/55R17 | | 97 | T |
| 15135 | 225/60R17 | | 99 | T |
| 15133 | 225/65R17 | | 102 | T |
| 15151 | 235/55R17 | | 99 | H |
| 14976 | 235/65R17 | | 104 | H |
| 15207 | 225/45R18 | XL | 95 | V |
| 15001 | 225/50R18 | | 95 | V |
| 14927 | 225/55R18 | | 98 | H |
| 15014 | 225/60R18 | | 100 | H |
| 14908 | 235/45R18 | | 94 | V |
| 15037 | 235/50R18 | | 97 | H |
| 14910 | 235/55R18 | | 100 | H |
| 14911 | 235/60R18 | XL | 107 | H |
| 14941 | 235/65R18 | | 106 | H |
| 15038 | 245/45R18 | XL | 100 | V |
| 14904 | 245/60R18 | | 105 | H |
| 14938 | 225/55R19 | | 99 | H |
| 15206 | 235/40R19 | XL | 96 | V |
| 15044 | 235/45R19 | | 95 | H |
| 15079 | 235/50R19 | | 99 | H |
| 14971 | 235/55R19 | | 101 | H |
| 15043 | 235/55R20 | | 102 | H |
| 15219 | 245/50R20 | | 102 | H |
| 15010 | 255/50R20 | | 105 | H |
| 14985 | 255/55R20 | | 107 | H |