GRAND TOURING ALL SEASON
The N'Priz AH8 is designed for family sedans that require all-year traction in dry, wet and light snow conditions. Performance in light snow conditions is superior to its predecessor, the CP672.
THIS TIRE WAS DESIGNED TO PERFORM...

COMFORT
9

HANDLING
9

BRAKING
9

FUEL
8

TREAD
9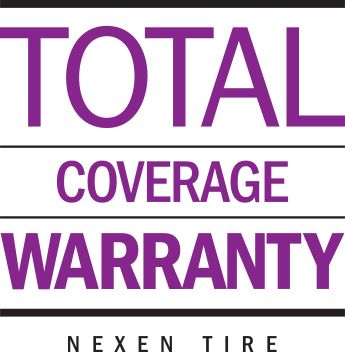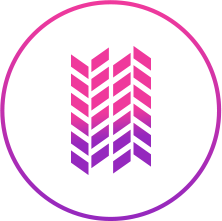 TREAD WEAR
WARRANTY
70,000 mi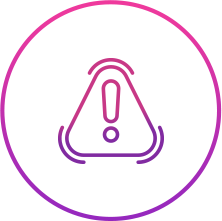 ROAD HAZARD
WARRANTY
3/32" or 2 years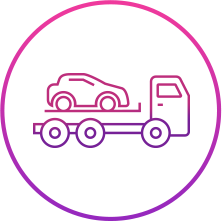 ROADSIDE
ASSISTANCE
36 months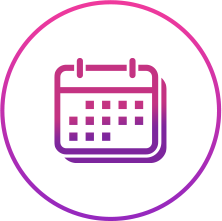 FREE TRIAL
45 Days or 500 miles
WRITTEN BY: Kevin Bergman | March 07, 2018
Would purchase again.
WRITTEN BY: Ron Utz | January 01, 2019
Although the Nexen Nprjz AH8 all weather tires perform well under normal driving conditions they are awful in even small amounts of snow and ice. Our front wheel drive 2017 Elantra slides all over in the ~2 inches of snow, and could not even make it up the slight incline of our driveway. Our other two vehicles had no problem navigating this same weather and road conditions and make it up our driveway to the garage.
| | | | | |
| --- | --- | --- | --- | --- |
| Product Code | Size | Load Rating | Load Index | Speed Rating |
| 14699 | 185/65R14 | | 86 | H |
| 17612 | 185/60R15 | | 84 | H |
| 14979 | 185/65R15 | | 88 | H |
| 15120 | 195/60R15 | | 88 | H |
| 15711 | 195/65R15 | | 91 | H |
| 14386 | 195/65R15 | | 91 | T |
| 13466 | 195/65R15 | | 91 | T |
| 15117 | 205/65R15 | | 94 | H |
| 15521 | 185/55R16 | | 83 | H |
| 16407 | 185/60R16 | | 86 | H |
| 15517 | 195/50R16 | | 84 | V |
| 15523 | 195/55R16 | | 87 | V |
| 15518 | 205/50R16 | | 87 | V |
| 14194 | 205/55R16 | | 91 | H |
| 15710 | 205/55R16 | | 91 | V |
| 15605 | 205/60R16 | | 92 | H |
| 13904 | 205/65R16 | | 95 | H |
| 15677 | 205/70R16 | | 96 | H |
| 14369 | 215/55R16 | XL | 97 | H |
| 14691 | 215/60R16 | | 95 | V |
| 14693 | 215/65R16 | | 98 | V |
| 14705 | 225/55R16 | | 95 | V |
| 14702 | 225/60R16 | | 98 | V |
| 15118 | 225/65R16 | | 100 | H |
| 15123 | 235/60R16 | | 100 | H |
| 15119 | 235/65R16 | | 103 | H |
| 15712 | 205/50R17 | XL | 93 | V |
| 15530 | 205/55R17 | | 91 | H |
| 16094 | 205/55R17 | | 91 | H |
| 14749 | 215/45R17 | | 87 | H |
| 14697 | 215/50R17 | | 91 | V |
| 16383 | 215/55R17 | | 94 | V |
| 14698 | 215/60R17 | | 96 | V |
| 14198 | 225/45R17 | | 91 | W |
| 14701 | 225/50R17 | | 94 | V |
| 14694 | 225/55R17 | | 97 | V |
| 15121 | 225/60R17 | | 99 | H |
| 14753 | 235/45R17 | | 94 | V |
| 15353 | 235/50R17 | | 96 | H |
| 14704 | 235/55R17 | | 99 | V |
| 14712 | 245/45R17 | | 95 | V |
| 15520 | 245/50R17 | | 98 | V |
| 17613 | 215/45R18 | | 89 | V |
| 15359 | 215/55R18 | | 95 | H |
| 14708 | 225/40R18 | | 88 | W |
| 15348 | 225/45R18 | | 91 | H |
| 14706 | 225/50R18 | | 95 | V |
| 14710 | 225/55R18 | | 98 | V |
| 15122 | 225/60R18 | | 100 | H |
| 15346 | 235/40R18 | | 91 | H |
| 15349 | 235/45R18 | | 94 | H |
| 15356 | 235/50R18 | | 97 | H |
| 15524 | 235/55R18 | | 100 | H |
| 14714 | 245/40R18 | | 93 | V |
| 15351 | 245/45R18 | | 96 | H |
| 15357 | 245/50R18 | | 100 | H |
| 15525 | 245/55R18 | | 102 | H |
| 15360 | 225/55R19 | | 99 | H |