ALL TERRAIN
The Roadian AT Pro RA8 is comprised of a zig-zag sipe design and an open outside shoulder design to improve off-road performance with optimal mud extraction and heat reduction. The sipe-in-groove design prevents pebbles from getting stuck and improves mud extraction performance, while the multi-sequence tread design on the center and shoulder deliver optimal noise, wear and drainage performance. All sizes are Three-Peak Mountain Snowflake certified (excludes OEM & Flotation).
THIS TIRE WAS DESIGNED TO PERFORM...

COMFORT
7

BRAKING
9

FUEL
8

OFF ROAD
9

TREAD
8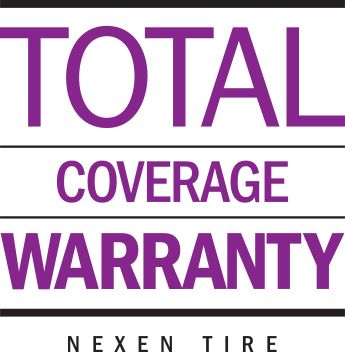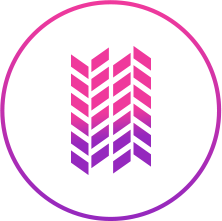 TREAD WEAR
WARRANTY
(P) 50,000 mi : (LT) 40,000 mi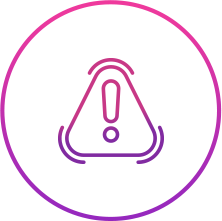 ROAD HAZARD
WARRANTY
3/32" or 2 years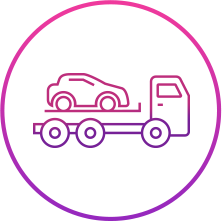 ROADSIDE
ASSISTANCE
36 Months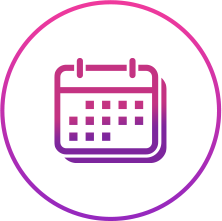 FREE TRIAL
45 Day or 500 Miles
WRITTEN BY: Chris K | January 14, 2018
I have only had the tires on my truck for about 6 weeks so I can't comment on mileage, but here are my observations, so far. 1. Quiet 2. Comfortable 3. Good traction on dry, wet, snow covered and icy pavement. I am impressed so far, appears to be a great value for the price>
WRITTEN BY: DBradley | January 05, 2018
Update to my first review. I have put 35,000 miles on the Nexens and I am very impressed so far. They look like they will easily go another 35,000 miles before they hit the wear bar. They do well in the snow and ice, they do well in the rain, and they are great on dry pavement. I do a lot of camping and have had no issues while towing. They got me on out of a nasty mudpit of a campground with the trailer hooked up and the truck sunk to the axle. They will sling mud and clear out with a little throttle. I don't think there is another tire within the $50 per tire range that can compare.
Note: This series has been replaced by the Roadian ATX - some sizes may no longer be available.
| | | | | | |
| --- | --- | --- | --- | --- | --- |
| Product Code | P/LT | Size | Load Index | Speed Rating | Ply |
| 14392 | | 235/75R15 | 109 | S | 4 |
| 12764 | | 235/70R16 | 106 | S | 4 |
| 14393 | | 245/70R16 | 111 | S | 4 |
| 12771 | | 245/75R16 | 111 | S | 4 |
| 12760 | | 255/70R16 | 111 | S | 4 |
| 12758 | | 265/70R16 | 112 | S | 4 |
| 12759 | | 265/75R16 | 116 | S | 4 |
| 15211 | | 235/75R17 | 108 | S | 4 |
| 14436 | | 245/65R17 | 111 | S | 4 |
| 12784 | | 245/70R17 | 110 | S | 4 |
| 16049 | P | 255/70R17 | 110 | S | 4 |
| 16060 | P | 255/75R17 | 113 | S | 4 |
| 12785 | | 265/65R17 | 112 | T | 4 |
| 13637 | | 265/70R17 | 115 | S | 4 |
| 16061 | P | 285/70R17 | 117 | T | 4 |
| 15209 | | 255/70R18 | 113 | T | 4 |
| 13123 | | 265/60R18 | 110 | T | 4 |
| 12780 | | 265/65R18 | 114 | S | 4 |
| 15210 | | 265/70R18 | 116 | S | 4 |
| 12774 | | 275/65R18 | 116 | T | 4 |
| 12783 | | 275/55R20 | 117 | T | 4 |
| 13121 | | 275/60R20 | 115 | S | 4 |
| 16055 | | 285/45R22 | 114 | H | 4 |
| 16059 | | 305/45R22 | 118 | T | 4 |
| 12744 | LT | 235/75R15 | 104/101 | R | 6 |
| 13965 | LT | 215/85R16 | 115/112 | R | 10 |
| 12743 | LT | 225/75R16 | 115/112 | R | 10 |
| 12748 | LT | 235/85R16 | 120/116 | R | 10 |
| 12740 | LT | 245/75R16 | 120/116 | R | 10 |
| 12738 | LT | 265/75R16 | 123/120 | R | 10 |
| 16278 | LT | 285/75R16 | 126/123 | R | 10 |
| 16286 | LT | 315/75R16 | 127/124 | R | 10 |
| 13354 | LT | 235/80R17 | 120/117 | R | 10 |
| 13113 | LT | 245/70R17 | 119/116 | S | 10 |
| 12746 | LT | 245/75R17 | 121/118 | S | 10 |
| 12735 | LT | 265/70R17 | 121/118 | S | 10 |
| 15218 | LT | 285/70R17 | 121/118 | S | 10 |
| 16285 | LT | 285/75R17 | 121/118 | S | 10 |
| 16283 | LT | 315/70R17 | 121/118 | S | 10 |
| 15217 | LT | 265/70R18 | 124/121 | S | 10 |
| 15215 | LT | 275/65R18 | 123/120 | S | 10 |
| 14760 | LT | 275/70R18 | 125/122 | R | 10 |
| 15216 | LT | 285/65R18 | 125/122 | S | 10 |
| 16280 | LT | 295/70R18 | 129/126 | S | 10 |
| 15214 | LT | 265/60R20 | 121/118 | S | 10 |
| 16063 | LT | 275/55R20 | 120/117 | S | 10 |
| 16062 | LT | 275/60R20 | 123/120 | S | 10 |
| 13111 | LT | 275/65R20 | 126/123 | S | 10 |
| 15212 | LT | 285/55R20 | 122/119 | S | 10 |
| 17557 | LT | 285/60R20 | 125/122 | R | 10 |
| 16279 | LT | 295/60R20 | 126/123 | S | 10 |
| 15213 | LT | 305/55R20 | 121/118 | S | 10 |
| 12753 | LT | 30X9.50R15 | 104 | S | 6 |
| 12750 | LT | 31X10.50R15 | 109 | S | 6 |
| 16282 | LT | 33X12.50R15 | 108 | R | 6 |
| 16373 | LT | 35X12.50R18 | 128 | S | 12 |
| 16374 | LT | 35X12.50R20 | 125 | S | 12 |