CUV/SUV TOURING
Crossovers and SUVs are more popular than ever, and their segment of the market is only increasing. Drivers count on their versatility and dependability, from cross-country road trips to trips to the store. The Nexen Roadian GTX touring tire meets this need and exceeds expectations. Drivers want a long tread life. They want all-season traction. They want the best mileage and a comfortable ride. On every count, the new Roadian GTX delivers.
THIS TIRE WAS DESIGNED TO PERFORM...

COMFORT
10

HANDLING
10

BRAKING
8

FUEL
9

TREAD
10

SNOW
6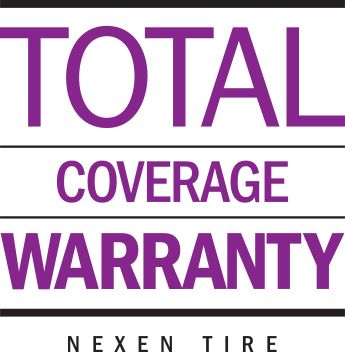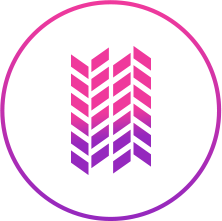 TREAD WEAR
WARRANTY
70,000 mi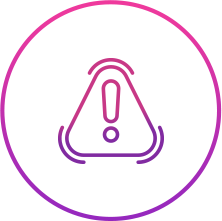 ROAD HAZARD
WARRANTY
3/32" or 2 years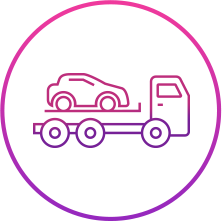 ROADSIDE
ASSISTANCE
36 months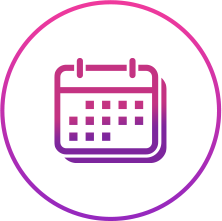 FREE TRIAL
45 Day or 500 Miles
WRITTEN BY: Marie Johnson | August 17, 2020
I bought these for my Toyota Highlander and they are very quiet and comfortable. I haven't tried them in the rain yet but they look like they will be good.
WRITTEN BY: Sean Winchester | August 17, 2020
Our family Honda Pilot had already chewed through it's factory tires so I put a set of these on. I'm surprised at how much quieter these are than the factory tires I had before and at a much better price. I'm impressed at how well they handle rain during our summer storms.
| | | | | | |
| --- | --- | --- | --- | --- | --- |
| Product Code | P/LT | Size | Load Index | Speed Rating | Ply |
| 17063 | | 205/70R16 | 97 | H | 4 |
| 17058 | | 215/65R16 | 98 | V | 4 |
| 17064 | | 215/70R16 | 100 | H | 4 |
| 17065 | | 235/70R16 | 106 | H | 4 |
| 17050 | | 215/60R17 | 96 | H | 4 |
| 17076 | | 215/65R17 | 99 | H | 4 |
| 17051 | | 225/60R17 | 99 | H | 4 |
| 17060 | | 225/65R17 | 102 | V | 4 |
| 17044 | | 235/55R17 | 99 | V | 4 |
| 17054 | | 235/60R17 | 102 | H | 4 |
| 16581 | | 235/65R17 | 104 | H | 4 |
| 17136 | | 235/65R17 | 104 | H | 4 |
| 17061 | | 245/65R17 | 107 | V | 4 |
| 17041 | | 215/55R18 | 99 | V | 4 |
| 14120 | | 225/55R18 | 98 | V | 4 |
| 17052 | | 225/60R18 | 104 | H | 4 |
| 17036 | | 235/50R18 | 97 | V | 4 |
| 17045 | | 235/55R18 | 104 | V | 4 |
| 10398 | | 235/60R18 | 107 | V | 4 |
| 10408 | | 235/65R18 | 106 | V | 4 |
| 10416 | | 245/60R18 | 105 | V | 4 |
| 17048 | | 255/55R18 | 109 | V | 4 |
| 17056 | | 255/60R18 | 108 | H | 4 |
| 10400 | | 255/65R18 | 111 | H | 4 |
| 17057 | | 265/60R18 | 110 | H | 4 |
| 17043 | | 225/55R19 | 103 | V | 4 |
| 17033 | | 235/45R19 | 95 | H | 4 |
| 10405 | | 235/50R19 | 99 | V | 4 |
| 16583 | | 235/55R19 | 101 | H | 4 |
| 17034 | | 245/45R19 | 102 | V | 4 |
| 10403 | | 245/50R19 | 105 | W | 4 |
| 17047 | | 245/55R19 | 103 | V | 4 |
| 17407 | | 255/50R19 | 107 | H | 4 |
| 17414 | | 255/55R19 | 111 | V | 4 |
| 17566 | | 255/60R19 | 109 | H | 4 |
| 17413 | | 275/55R19 | 111 | V | 4 |
| 17046 | | 235/55R20 | 102 | V | 4 |
| 17035 | | 245/45R20 | 103 | V | 4 |
| 14079 | | 245/50R20 | 102 | V | 4 |
| 16640 | P | 255/45R20 | 101 | W | 4 |
| 17039 | | 255/50R20 | 109 | V | 4 |
| 10406 | | 255/55R20 | 110 | V | 4 |
| 10404 | | 265/45R20 | 108 | V | 4 |
| 17040 | | 265/50R20 | 111 | V | 4 |
| 17406 | | 275/40R20 | 106 | W | 4 |
| 17408 | | 275/45R20 | 110 | V | 4 |
| 10407 | | 275/50R20 | 113 | W | 4 |
| 17409 | | 275/55R20 | 113 | H | 4 |
| 10382 | | 285/50R20 | 112 | V | 4 |
| 10436 | | 275/40R22 | 108 | V | 4 |
| 10383 | | 275/50R22 | 111 | H | 4 |
| 17412 | | 285/45R22 | 114 | H | 4 |