HIGHWAY TERRAIN
The Roadian HTX RH5 contains a four-channel groove design in forward direction to enhance drainage and hydroplaning performance on wet roads. The three- and four-division tread design improves grip while enhancing wear performance. The reinforced shoulder block design results in improved cornering and handling, while a center rib block design optimizes grip and steering performance.
THIS TIRE WAS DESIGNED TO PERFORM...

COMFORT
9

HANDLING
8

BRAKING
8

FUEL
8

TREAD
9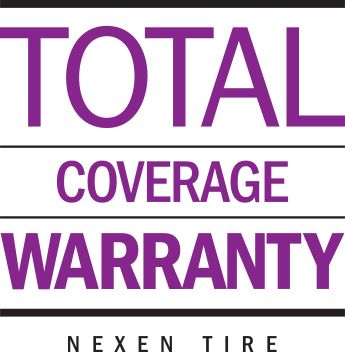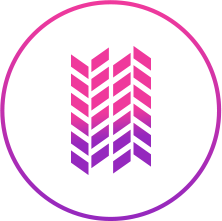 TREAD WEAR
WARRANTY
(P) 65,000 mi : (LT) 40,000 mi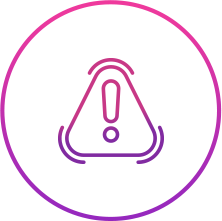 ROAD HAZARD
WARRANTY
3/32" or 2 years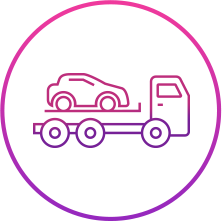 ROADSIDE
ASSISTANCE
36 months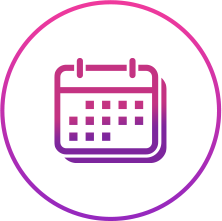 FREE TRIAL
45 Day or 500 Miles
WRITTEN BY: Nocrunch | July 26, 2017
I am getting ready to reorder another set. My last purchase was Jan 2015 and do well in rain/snow here in Richmond, VA. I put on 60,000 miles and they are now just starting to need replacing. I am also very consistent about rotating my tires every 3-4 months and it adds to the life of any tire.
WRITTEN BY: Ricky | April 30, 2017
better than the goodyear wrangler I had on before, and just got 24000 miles on.
Note: This series has been replaced by the Roadian HTX2 - some sizes may no longer be available
| | | | | | |
| --- | --- | --- | --- | --- | --- |
| Product Code | P/LT | Size | Load Index | Speed Rating | Ply |
| 13137 | | 225/70R15 | 100 | S | 4 |
| 13138 | | 235/70R15 | 103 | S | 4 |
| 13128 | | 235/75R15 | 109 | S | 4 |
| 13132 | | 265/70R15 | 112 | S | 4 |
| 12692 | | 225/70R16 | 103 | T | 4 |
| 13133 | | 225/75R16 | 108 | S | 4 |
| 11725 | | 235/70R16 | 106 | T | 4 |
| 12694 | | 235/75R16 | 108 | T | 4 |
| 14397 | | 245/70R16 | 111 | T | 4 |
| 13130 | | 245/75R16 | 111 | S | 4 |
| 12695 | | 255/65R16 | 109 | H | 4 |
| 11714 | | 255/70R16 | 111 | S | 4 |
| 11716 | | 265/70R16 | 112 | S | 4 |
| 13127 | | 265/75R16 | 116 | T | 4 |
| 13970 | | 275/70R16 | 114 | S | 4 |
| 13131 | | 225/65R17 | 102 | H | 4 |
| 14399 | | 235/65R17 | 108 | H | 4 |
| 13142 | | 235/70R17 | 111 | T | 4 |
| 14396 | | 245/65R17 | 111 | H | 4 |
| 11729 | | 245/70R17 | 110 | T | 4 |
| 13143 | | 255/65R17 | 110 | S | 4 |
| 11740 | | 255/70R17 | 112 | T | 4 |
| 13141 | | 265/65R17 | 112 | H | 4 |
| 11730 | | 265/70R17 | 115 | T | 4 |
| 13136 | | 235/60R18 | 103 | V | 4 |
| 14398 | | 235/65R18 | 110 | H | 4 |
| 13140 | | 245/60R18 | 105 | H | 4 |
| 12696 | | 255/65R18 | 111 | T | 4 |
| 13134 | | 255/70R18 | 113 | T | 4 |
| 13147 | | 265/60R18 | 110 | H | 4 |
| 13139 | | 265/65R18 | 114 | S | 4 |
| 13670 | | 265/70R18 | 116 | S | 4 |
| 11720 | | 275/65R18 | 116 | T | 4 |
| 14327 | | 255/60R19 | 109 | H | 4 |
| 15115 | | 245/60R20 | 107 | H | 4 |
| 15278 | | 275/55R20 | 113 | T | 4 |
| 13144 | | 275/60R20 | 115 | S | 4 |
| 16039 | | 285/45R22 | 114 | H | 4 |
| 11857 | LT | 215/85R16 | 115/112 | Q | 10 |
| 12685 | LT | 225/75R16 | 115/112 | Q | 10 |
| 11859 | LT | 235/85R16 | 120/116 | Q | 10 |
| 11851 | LT | 245/75R16 | 120/116 | Q | 10 |
| 11854 | LT | 265/75R16 | 123/120 | Q | 10 |
| 13353 | LT | 235/80R17 | 120/117 | R | 10 |
| 11855 | LT | 245/75R17 | 121/118 | S | 10 |
| 12812 | LT | 265/70R17 | 121/118 | R | 10 |
| 15116 | LT | 275/65R18 | 123/120 | S | 10 |
| 14007 | LT | 31X10.50R15 | 109 | S | 6 |