MUD TERRAIN
The Roadian MTX features an aggressive design that is extremely versatile for on- and off-road driving. Each tire boasts a dual sidewall design that allows you to customize the look of the tire on your vehicle. The Roadian MTX also features a standard 3-Ply design and F-Load weight rating that makes it extremely capable for heavy hauling. With such rugged traits you wouldn't expect the Roadian MTX to be as quiet as it is on the highway, but thanks to its patented tread block design the road noise has been minimized.
THIS TIRE WAS DESIGNED TO PERFORM...

COMFORT
7

BRAKING
8

FUEL
6

OFF ROAD
10

TREAD
7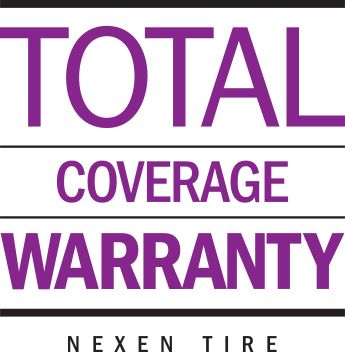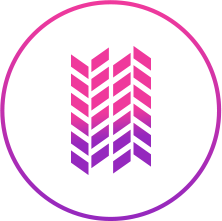 TREAD WEAR
WARRANTY
N/A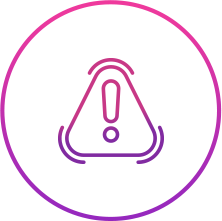 ROAD HAZARD
WARRANTY
N/A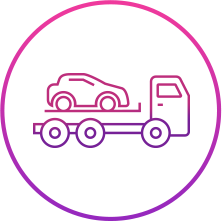 ROADSIDE
ASSISTANCE
36 months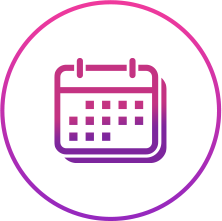 FREE TRIAL
45 Day or 500 Miles
WRITTEN BY: Raymond Pascual | June 20, 2018
Wasn't sure about Nexen brand but did some research and found that people were generally very satisfied with their products. Decided to try something different on my 2016 Ford Raptor SVT. Its been about 3 weeks but so far the tires are great. They look amazing with the raptor claw design facing out. Glad I made the purchase and my fingers are crossed that these pass the test of time.
WRITTEN BY: Jake Brown | June 22, 2018
Really impressed with this tire's durability and looks! I chose the beast sidewall on mine and couldn't be happier, love how it looks on my Silverrado 2500! Fair price too for the quality of the tire.
| | | | | | |
| --- | --- | --- | --- | --- | --- |
| Product Code | P/LT | Size | Load Index | Speed Rating | Ply |
| 15873 | LT | 265/75R16 | 123/120 | Q | 10 |
| 15879 | LT | 285/75R16 | 126/123 | Q | 10 |
| 15883 | LT | 235/80R17 | 120/117 | Q | 10 |
| 15884 | LT | 245/75R17 | 121/118 | Q | 10 |
| 15886 | LT | 255/75R17 | 111/108 | Q | 6 |
| 15887 | LT | 265/70R17 | 121/118 | Q | 10 |
| 15713 | LT | 285/70R17 | 121/118 | Q | 10 |
| 15888 | LT | 295/70R17 | 121/118 | Q | 10 |
| 16398 | LT | 305/65R17 | 121/118 | Q | 12 |
| 16399 | LT | 315/70R17 | 121/118 | Q | 12 |
| 15925 | LT | 275/65R18 | 123/120 | Q | 10 |
| 15897 | LT | 275/70R18 | 125/122 | Q | 10 |
| 15926 | LT | 285/65R18 | 125/122 | Q | 10 |
| 15898 | LT | 295/70R18 | 129/126 | Q | 10 |
| 16400 | LT | 305/70R18 | 128/125 | Q | 12 |
| 15929 | LT | 275/65R20 | 126/123 | Q | 10 |
| 15932 | LT | 285/55R20 | 122/119 | Q | 10 |
| 15933 | LT | 295/55R20 | 123/120 | Q | 10 |
| 15931 | LT | 295/60R20 | 126/123 | Q | 10 |
| 15930 | LT | 295/65R20 | 129/126 | Q | 10 |
| 16271 | LT | 305/55R20 | 125/122 | Q | 12 |
| 15867 | LT | 33X12.50R15 | 108 | Q | 6 |
| 15871 | LT | 35X12.50R15 | 113 | Q | 6 |
| 16261 | LT | 33X12.50R17 | 121 | Q | 12 |
| 16262 | LT | 35X12.50R17 | 121 | Q | 12 |
| 16348 | LT | 37X12.50R17 | 121 | Q | 12 |
| 16263 | LT | 33X12.50R18 | 122 | Q | 12 |
| 16264 | LT | 35X12.50R18 | 128 | Q | 12 |
| 16265 | LT | 33X12.50R20 | 119 | Q | 12 |
| 16266 | LT | 35X12.50R20 | 125 | Q | 12 |
| 16267 | LT | 37X12.50R20 | 128 | Q | 12 |
| 16401 | LT | 37X13.50R20 | 128 | Q | 12 |
| 16270 | LT | 37X13.50R22 | 128 | Q | 12 |
| 16269 | LT | 35X12.50R22 | 121 | Q | 12 |
| 16268 | LT | 33X12.50R22 | 114 | Q | 12 |