PERFORMANCE STUDLESS WINTER
Winter driving and long mileage performance are raised to the next level with the Winguard Sport 2. Its high-density multi-sipe elevates grip for braking on icy and snowy roads, simultaneously increasing longevity. Snowy or dry traction and cornering are improved with the directional tread. Large wide grooves effectively drain water for anti-hydroplaning performance.
THIS TIRE WAS DESIGNED TO PERFORM...

COMFORT
6

DRY
8

FUEL
6

WET
9

SNOW
7

ICE
6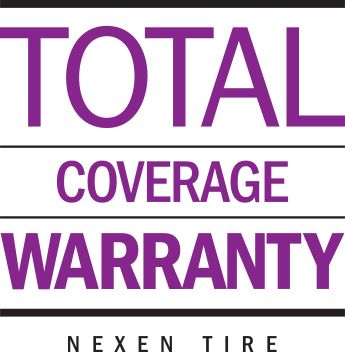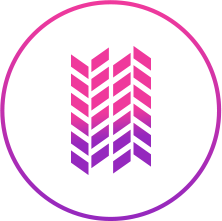 TREAD WEAR
WARRANTY
N/A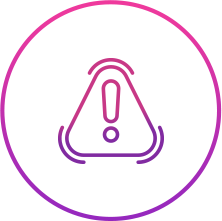 ROAD HAZARD
WARRANTY
N/A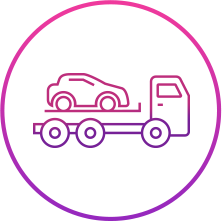 ROADSIDE
ASSISTANCE
36 months
| | | | | |
| --- | --- | --- | --- | --- |
| Product Code | Size | Load Rating | Load Index | Speed Rating |
| 16301 | 195/65R15 | | 91 | H |
| 16302 | 205/55R16 | | 91 | H |
| 16648 | 215/55R16 | XL | 97 | V |
| 10394 | 205/65R16 | | 95 | H |
| 15914 | 215/65R16 | | 98 | H |
| 17742 | 225/60R16 | XL | 102 | V |
| 15440 | 205/40R17 | XL | 84 | V |
| 15447 | 205/45R17 | XL | 88 | V |
| 15481 | 205/50R17 | XL | 93 | V |
| 17739 | 205/55R17 | XL | 95 | V |
| 15441 | 215/40R17 | XL | 87 | V |
| 15448 | 215/45R17 | XL | 91 | V |
| 15482 | 215/50R17 | XL | 95 | V |
| 15487 | 215/55R17 | XL | 98 | V |
| 15903 | 215/60R17 | | 96 | H |
| 15450 | 225/45R17 | XL | 94 | V |
| 15483 | 225/50R17 | XL | 98 | V |
| 15488 | 225/55R17 | XL | 101 | V |
| 15905 | 225/60R17 | XL | 103 | H |
| 15917 | 225/65R17 | | 102 | H |
| 15476 | 235/45R17 | XL | 97 | V |
| 15490 | 235/55R17 | XL | 103 | V |
| 15908 | 235/60R17 | XL | 106 | H |
| 15856 | 235/65R17 | XL | 108 | V |
| 15479 | 245/45R17 | XL | 99 | V |
| 15919 | 245/65R17 | | 107 | H |
| 15920 | 265/65R17 | | 112 | H |
| 16016 | 215/40R18 | XL | 89 | V |
| 16649 | 215/45R18 | XL | 93 | W |
| 11536 | 215/55R18 | XL | 99 | V |
| 15442 | 225/40R18 | XL | 92 | V |
| 15475 | 225/45R18 | XL | 95 | V |
| 15484 | 225/50R18 | XL | 99 | H |
| 15901 | 225/55R18 | XL | 102 | V |
| 15910 | 225/60R18 | XL | 104 | V |
| 15443 | 235/40R18 | XL | 95 | W |
| 15477 | 235/45R18 | XL | 98 | V |
| 16024 | 235/50R18 | XL | 101 | V |
| 15902 | 235/55R18 | XL | 104 | H |
| 15911 | 235/60R18 | XL | 107 | H |
| 15445 | 245/40R18 | XL | 97 | W |
| 15480 | 245/45R18 | XL | 100 | V |
| 15485 | 245/50R18 | XL | 104 | V |
| 10390 | 245/60R18 | | 105 | H |
| 16015 | 255/35R18 | XL | 94 | V |
| 15446 | 255/40R18 | XL | 99 | V |
| 16022 | 255/45R18 | XL | 103 | V |
| 15854 | 255/55R18 | XL | 109 | V |
| 15913 | 255/60R18 | XL | 112 | H |
| 18100 | 265/60R18 | XL | 114 | H |
| 17730 | 275/40R18 | XL | 103 | V |
| 17736 | 275/45R18 | XL | 107 | V |
| 17738 | 225/40R19 | XL | 93 | V |
| 11456 | 225/45R19 | XL | 96 | V |
| 15438 | 235/35R19 | XL | 91 | W |
| 15478 | 235/45R19 | XL | 99 | V |
| 16025 | 235/55R19 | XL | 105 | V |
| 17588 | 245/35R19 | XL | 93 | W |
| 16018 | 245/40R19 | XL | 98 | V |
| 16023 | 245/45R19 | XL | 102 | V |
| 15439 | 255/35R19 | XL | 96 | V |
| 16019 | 255/40R19 | XL | 100 | V |
| 17735 | 255/45R19 | XL | 104 | V |
| 15900 | 255/50R19 | XL | 107 | V |
| 17592 | 265/35R19 | XL | 98 | W |
| 16650 | 275/35R19 | XL | 100 | W |
| 16020 | 275/40R19 | XL | 105 | V |
| 18067 | 245/40R20 | XL | 99 | W |
| 17737 | 245/45R20 | XL | 103 | V |
| 18103 | 245/50R20 | | 102 | V |
| 10392 | 255/45R20 | XL | 105 | V |
| 18102 | 255/50R20 | XL | 109 | V |
| 17733 | 265/35R20 | XL | 99 | V |
| 17593 | 275/35R20 | XL | 102 | W |
| 16021 | 275/40R20 | XL | 106 | W |
| 18104 | 275/45R20 | XL | 110 | V |