NEXT LEVEL DEALERS - GET READY TO UNLOCK
YOUR SALES POTENTIAL
With new tools and support, the new Nexen Tire app will remove barriers between you and your customers.
Check out the video below and see what the new Nexen Tire app can do for your dealership today.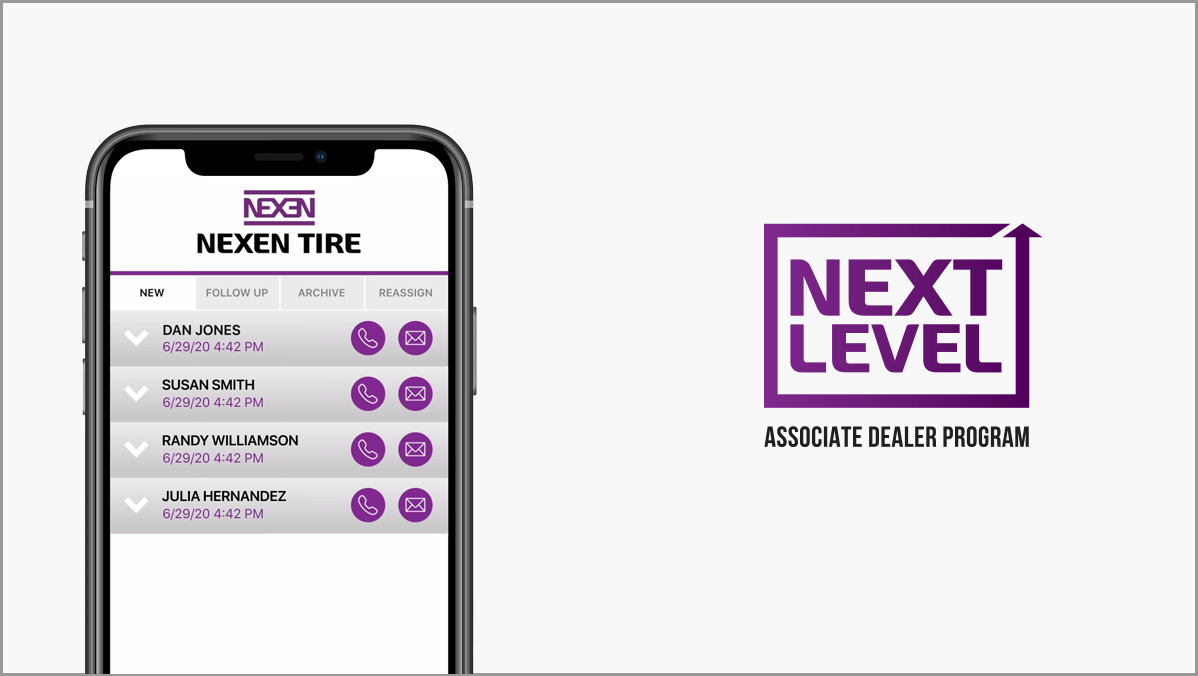 HELPING DRIVE SALES FOR OUR NEXT LEVEL DEALERS
The New Nexen Tire App will direct customers to our database of Next Level Dealer locations, driving boots through the front door of the retailer. The experience and dealer locator helps customers seamlessly find nearby locations and request a quote or an appointment from that location, generating more tire sale opportunities for local dealers and more opportunity for wholesaler and distributors to sell to retailers.
MORE CUSTOMERS = MORE SALES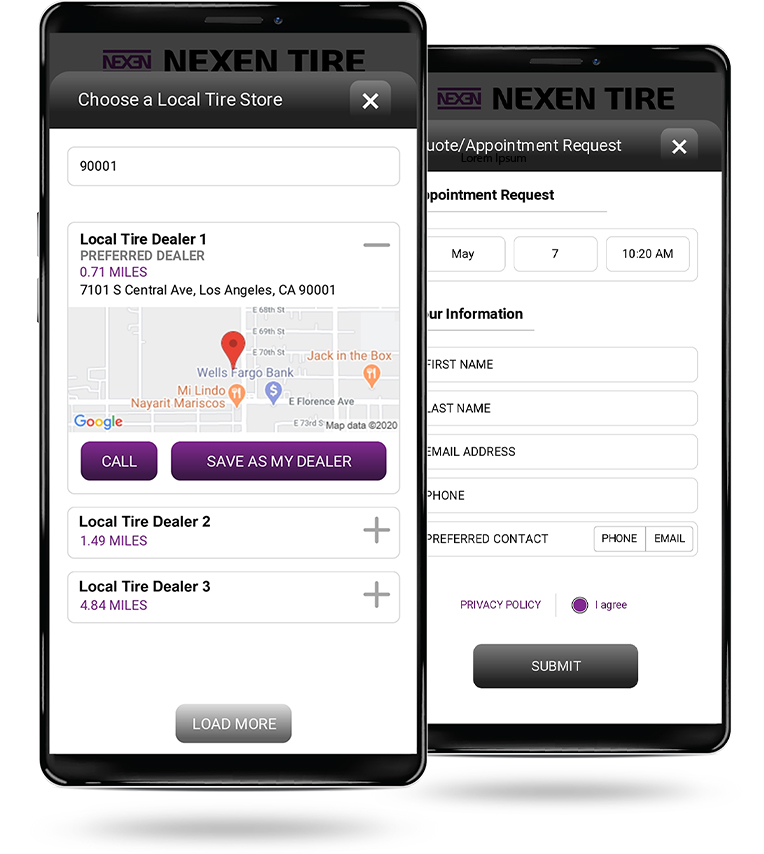 MANAGING LEADS. MAKING THE SALE.
Each Nexen Tire Next Level Dealer will be provided a profile to manage leads. Once a request a quote or appointment is submitted, Nexen Tire will then send leads to local Next Level Dealers. Then, you may access these leads through your profile and directly contact and follow up with them right from the app.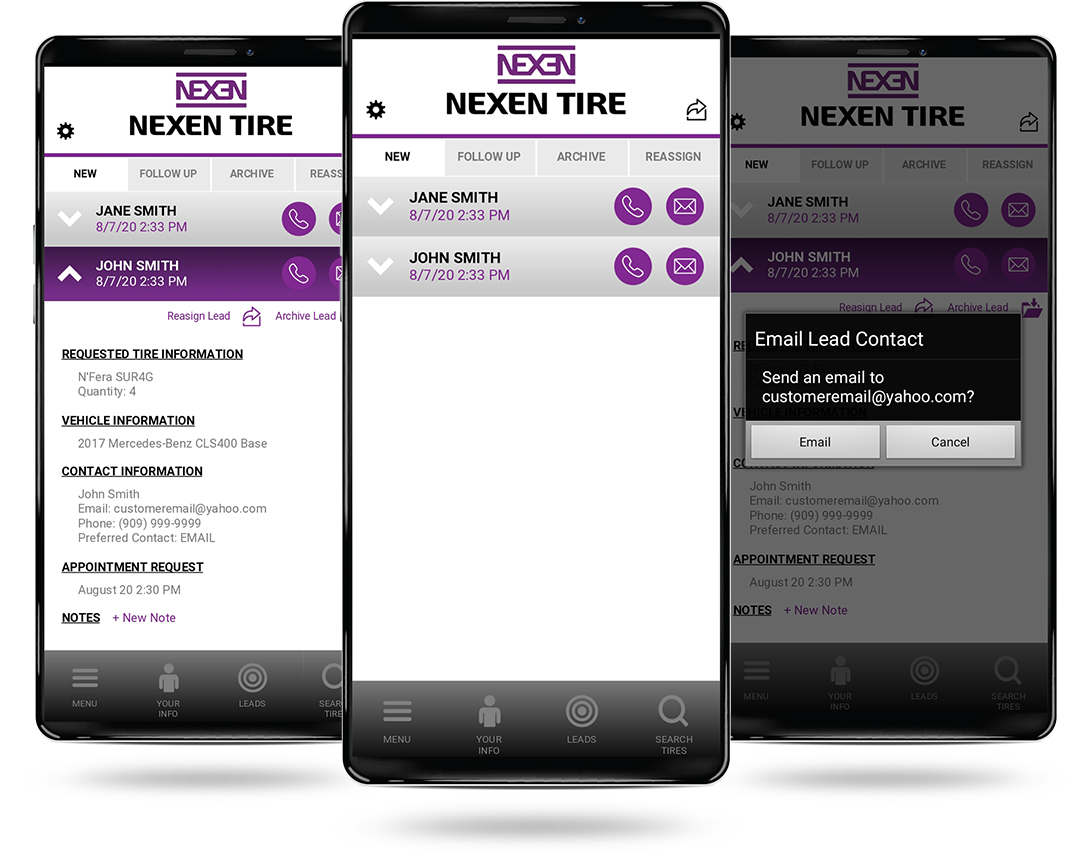 SUPPORTING LOCAL DEALER BUSINESS
To support the App Launch, Nexen Tire is running search engine marketing campaigns on popular platforms like Google and Facebook with the sole purpose of bringing new customers to the stores of our Next Level dealers. These campaigns will target active tire buyers by providing them information on Nexen Tire products and the local store locations where they can purchase.

IMPROVING OUR BRAND EXPERIENCE
IMPROVED NAVIGATION, TIRE SEARCH AND DEALER FINDER
The app will contain the most up-to-date information on all tire patterns, helping customers choose the tire that meets their needs. Consumers will be able to search the full Nexen Tire lineup by size, vehicle type, or even a VIN scanner.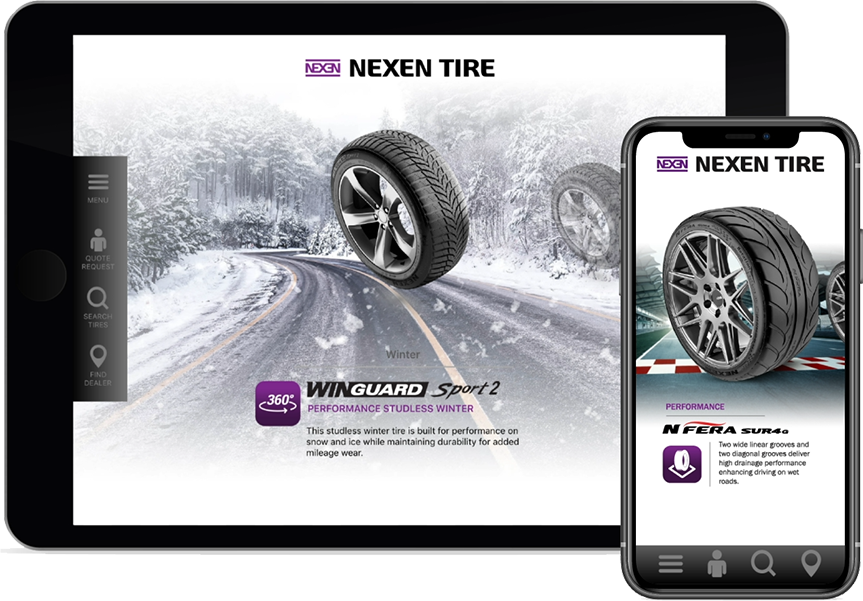 AUGMENTED REALITY
The Nexen Tire app uses augmented reality to drop a tire anywhere, from your showroom to right next to the vehicle so your customer can view the tire in 360 degrees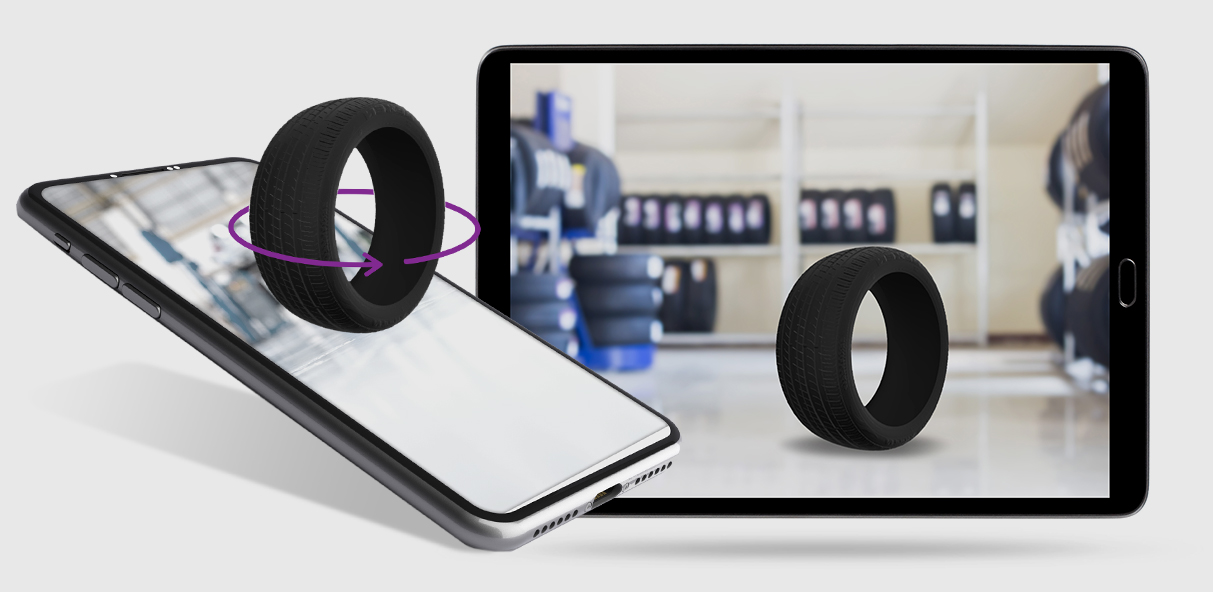 NOT A NEXT LEVEL DEALER?
JOIN THE NEXT LEVEL PROGRAM TODAY! RECEIVE CASH BACK ON TIRE PURCHASES QUARTERLY VOLUME BONUSES & PROMOTIONS ANNUAL TRUE UP CASH BONUSES
SIGN UP TODAY!
APP FEATURES AT A GLANCE
Reap the Benefits of our National Search Marketing Campaign in popular platforms such as Google and Facebook
New Business in the Palm of Your Hand
New Lead Notifications
Work New Business Easily and Effortlessly
Get up to Date Information on all NEXEN Tire Patterns
Share Tire Information with Your Customers
Visualize a Tire in any Space with our NEXEN Tire Augmented Reality Tires