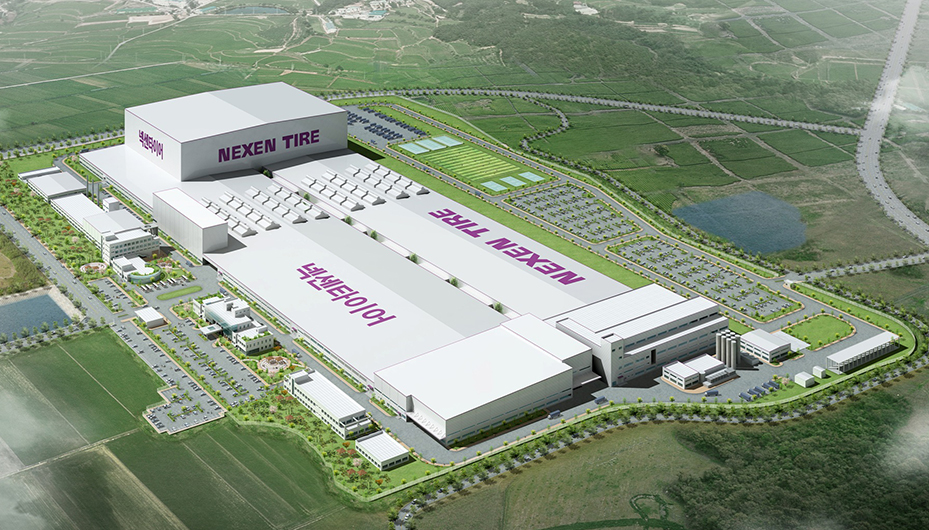 The move is seen as a way of ramping up production in anticipation of a 6% annual growth of global tyre demand. The new plant, which will be located in Gyeongnam Province, southeast of Seoul, would be the world's largest to produce tyres for passenger vehicles and light trucks, according to the company. The investment, which is scheduled to be made by 2017, will double the company's existing annual output from its other China and South Korea plants to 60 million units and place it among the world's top 10 tyremakers, the company said in a statement.
Nexen Tire has been supplying OE tyres to mainly South Korean car manufacturers' (Kia, Hyundai, Ssanyyong) main models (NF Sonata Transform, Mohave, Soul, Forte, Morning, Winstorm, Rexton) since 2008. However, the company's key strategic victory so far was supplying the trendy but large scale Kia Soul. Nexen representatives report that the company supplies 70% of the OE for Kia's Soul and Forte models, and Tyres & Accessories has it on good authority that the company supplies more than 50% on the Soul model alone.
As a result company representatives report that this fitment is already contributing much to "building up its brand awareness." Moving forward, Nexen Tire expects not only to keep on increasing supplies to the Korean car makers but also to develop new contracts with "notable foreign makers in order to level-up its reliability on technology and quality to the world top level."
According to a recent analysts report issued by Hanhwa Securities, Nexen Tire has significantly its product mix with more higher value-added products such as UHP tyres. Forty percent of the company's Korean plant capacity (17 million tyres a year) is said to output roughly 7 million UHP tyres.
Back in June the company was reportedly experience levels of demand that exceed supply and were therefore planning to increase production in 2010 by about 30%. Hanhwa securities explained the importance of Nexen's replacement sales when it stated that "most of the [company's] sales and revenue comes from the export replacement tyre market, when the Korean Won exchange rate decreases below 1,200 won/IU.S. dollar, profitability of the domestic replacement market improves. Therefore, Nexen is trying to have the most ideal ratio between export and domestic.
Putting the latest factory investment into perspective, on July 21 analysts at Hyundai Securities said Nexen is on track for record sales in 2010: "We expect Nexen's 2010 sales to surpass 1 trillion won ($800.8 million)," the analysts said. Hyundai Securities' rationale is that the company's large-scale capital expenditure (which includes building production facilities in China and establishing offices across the major markets in Europe) should produce results in the medium to long term.