NEXEN TIRE DONATIONS TO HELP U.S. MILITARY VETERANS EARN SCHOLARSHIPS FOR HIGHER EDUCATION
Third Nexen Hero program – open to all honorably discharged U.S. military veterans – honors commitment with up to $30,000 for the Purple Heart Foundation's scholarship program during the campaign
Purple Heart Foundation has distributed more than $1.3M in scholarship funds and nearly $780,000 in educational endowments allocated to helping veterans earn a higher education
Nexen Hero III Campaign ends on Dec. 3, vehicle recipient to be named week of Dec. 16 live on national TV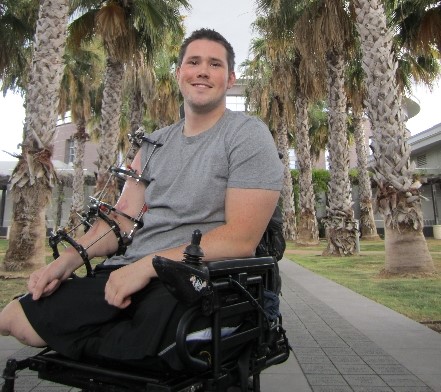 DIAMOND BAR, Calif., (Nov. 25, 2019) — Nexen Tire America, Inc. is proudly expanding its commitment as part of the Nexen Hero III Program, which aims to bring additional awareness to countless U.S. military veterans who are in need of assistance. Each year, millions of disability and educational benefits claims are filed with the U.S. Department of Veterans Affairs (VA) and with the sheer volume of submissions, some can get delayed for extended periods. Retired Army Cpt. Greg Galeazzi was once in that boat, and Nexen Tire was humbled to share his story. Following in the footsteps of his father and older brothers, Galeazzi enlisted in the Army following the terrorist attacks on Sep. 11, 2001. In the summer of 2010, Galeazzi was deployed to Afghanistan and after the loss of a commander, he took charge of the platoon and under his leadership, the platoon took no additional causalities until May 26, 2011. On a dismounted patrol that day, an Improvised Explosive Device (IED) exploded at Galeazzi's feet and the blast took both of his legs and nearly destroyed his right arm.
Galeazzi was in such bad shape, his unit didn't think he would survive the medical evacuation flight to Germany, but he defied all odds. Galeazzi was then awarded the Purple Heart Medal before he left Afghanistan. After several months of surgeries and rehabilitation, Galeazzi persevered. Although he still lives with his combat wounds, a new goal in sight keeps him motivated. Galeazzi has embarked on a journey for higher education and was accepted to the first school he applied to, Harvard Medical School. Although the VA would pay for his tuition, he still faced many out of pocket expenses. Galeazzi applied for a scholarship through the Purple Heart Foundation and was granted $4,500.
As part of its oath, Nexen Tire is helping raise money for programs like the one that helped Galeazzi. Since 1995, the Purple Heart Foundation has donated nearly $780,000 in educational scholarship endowments. The educational endowment program helps veterans and their families, as well as those individuals training in the Reserve Officers Training Corps (ROTC), Veterans Training Program and the Naval Cadet Reserve Officers Training Corps (NROTC.)
In addition to the endowments, since 2013 the Purple Heart Foundation has awarded more than $1.3M in funds to help veterans receive a higher education. The educational scholarship program provides veterans, and their families assistance with higher education such as tuition, room and board, books, fees and more. Nexen Tire has committed up to $30,000 in matching donations for the Purple Heart Foundation's scholarship programs through the www.NexenTireUSA.com/NexenHero webpage during the giveaway period. These donations will help empower veterans to achieve their educational goals after returning from the battlefield.
"We are honored to know these donations will go directly toward helping a well-deserving veteran like Galeazzi earn an education after sacrificing so much for our nation, which is why we're committed to matching those donations made during the Nexen Hero III Campaign," said John Hagan, executive vice president of sales for Nexen Tire America Inc. "We believe it is our responsibility to help deserving veterans and we encourage friends, families of veterans, and the veterans themselves to nomination someone to receive the Nexen Hero Jeep Wrangler Rubicon and be part of this incredible program."
The nomination period runs until Dec. 3 and the recipient will be announced live on national TV during the week of Dec. 16. To be eligible, nominees must be honorably discharged veterans from the U.S. armed services, subject to verification by the nominees' DD-214 form and be willing to consent to a background check. The Nexen Hero Jeep Wrangler Rubicon recipient will be selected by Nexen Tire America, Inc. representatives in collaboration with the Purple Heart Foundation based on a variety of factors, including their overall military service and ongoing commitment to their community.
To nominate a veteran, make a donation to the Purple Heart Foundation and for official giveaway rules, please visit http://www.nexentireusa.com/ne....
For more information on the Purple Heart Foundation, visit https://purpleheartfoundation.....
For all media inquiries, please contact media@nexentireusa.com.
About Purple Heart Foundation:
The Purple Heart Foundation is a 501(c)3 Veteran Service Organization that fundraises for programs, services and resources that benefit veterans and their families. Over the past 60 years, the Purple Heart Foundation has funded academic scholarships, the MOPH National Service Officer program, research efforts and resources regarding veteran issues such as Post-Traumatic Stress and Traumatic Brain Injury, grants for service dogs, and much more. The Purple Heart Foundation's Mission is to holistically enhance the quality of life of all veterans and their families, providing them with direct service and fostering an environment of camaraderie and goodwill among combat wounded veterans.
About Nexen Tire:
Inspired by Nexen's global family of drivers to engineer superior performing tires – from championship-winning Formula DRIFT drivers, rock-climbing off-road enthusiasts to everyday commuters – Nexen Tire utilizes proprietary technology and the highest quality standards in the industry to guarantee world-class products backed by unrivaled customer support for the life of each tire. As a worldwide leader in high-performance, passenger, SUV / light truck and winter offerings, the company is second-to-none in research, development and state-of-the-art manufacturing. And as part of a select group of tire manufacturers worldwide that are specified as standard fitment on original equipment vehicles, Nexen delivers premium products at a sensible price.
Find out more about how Nexen Tire has your back:
#NexenHero #NexenTire #WeGotYou #NexenRacing
Or Contact: