CONGRATULATONS!
RETIRED ARMY SERGEANT FIRST CLASS KEN CATES
NEXEN TIRE AND THE PURPLE HEART FOUNDATION WOULD LIKE TO CONGRATULATE KEN CATES,
THE WINNER AND RECIPIENT OF THE NEXEN HERO 2019 CUSTOM JEEP WRANGLER RUBICON JL.
WE THANK YOU WHOLEHEARTEDLY FOR YOUR INVALUABLE SERVICE.
Fox and Friends Broadcast
Cates military career spans 26 years and started in the Army Reserves at age 18, then he took to the seas by enlisting in the Coast Guard. Cates was a shipboard and land-based electronics technician and served just over four years. Not quite done with serving his country, he decided to enlist in the Army where he served another incredible 22 years. From the moment he joined the military, he wanted to set the example for exceptional leadership, as his father (Jay Cates, U.S. Coast Guard, retired) did before him. Cates was deployed during the Iraq War and received several medals throughout his career for exemplary military service. Most notably, Cates was awarded the Bronze Star Medal, Army Commendation Medals and Army Achievement Medals and the Humanitarian Service Medal. Although Cates retired from the Army in August of 2015, he has continued his mission helping others. Cates is now the CEO of the Fort Hood Area Habitat for Humanity that serves three counties in the greater Killeen/Temple, Texas, area. Since taking on that role, Cates has helped the organization triple the amount of homes it completes each year, in addition to nine other unique projects centering around repairs and community revitalization. These changes have positively impacted more than 30 families, but Cates isn't one to rest on his laurels. Through his vision for the organization, Cates has led the group to a new milestone by completing 26 homes in the veteran community. These homes were built for homeless and disabled veterans, and in addition to more than 48 other projects last year, Cates' leadership helped the organization impact 150 families.
"IT'S AN HONOR TO BE SELECTED AS THE RECIPIENT OF THE NEXEN HERO JEEP WRANGLER. I'VE DEDICATED MUCH OF MY LIFE TO MILITARY SERVICE, AND WHAT NEXEN TIRE IS DOING WITH THIS VEHICLE AND ITS CAMPAIGN IS INCREDIBLY HUMBLING. IT'S AN HONOR FOR ANY VETERAN "
- RETIRED ARMY SERGEANT FIRST CLASS KEN CATES
We express immeasurable gratitude for the sacrifices and contributions of all who currently serve, who
have served, and those we have lost along the way; you are not forgotten.

We would also like to say a special thank you to all the families who sacrifice alongside and lift up these brave heroes.
THE NEXEN HERO GIVEAWAY WILL BE RETURNING IN 2020
If you would like to receive information please provide your email below.
ARMY MASTER SERGEANT BRIAN PORTER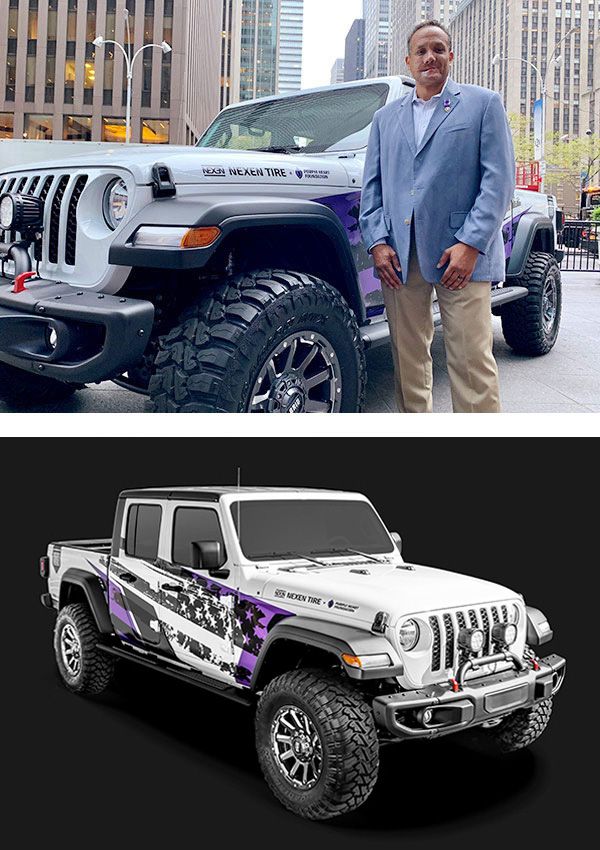 MARINE CORPORAL STEVEN DIAZ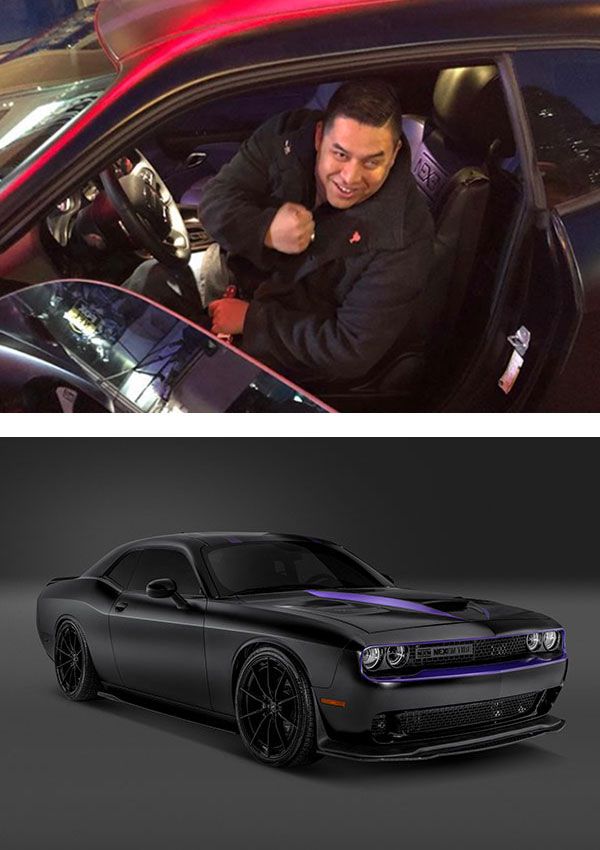 NEXEN HERO 2019 JEEP WRANGLER GIVEAWAY

THANK YOU TO OUR SPONSORS