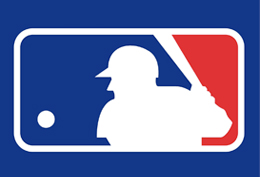 Diamond Bar, CA, Apr. 15, 2014 - Nexen Tire is dramatically stepping up its marketing efforts in the U.S. by entering into new official partnerships with the Texas Rangers and the Los Angeles Angels.
In partnership with the Texas Rangers, the Nexen brand completely covers the backdrop of the left field bleacher section, providing both in stadium and television exposure. With the Los Angeles Angels, Nexen will sponsor the large exterior billboard at the top of the stadium as well as a feature of bloopers and great plays that will run between innings at every home game.
Additionally, Nexen renewed its sponsorship with the Los Angeles Dodgers and the Detroit Tigers for the 2014 baseball season. For the Dodgers, Nexen's ad is a rolling board right behind the home plate at the team's home ballpark, which displays prominently on television, while for the Detroit Tigers, the ad is located on the LED screen board at the home ballpark.
"Our partnership with major professional baseball teams in the U.S. such as the Los Angeles Angels, Texas Rangers, Los Angeles Dodgers and Detroit Tigers is a major part of our sports marketing. Success in this arena will ultimately serve to raise our brand awareness," says Nexen's Director of Global Marketing Lee Jang-hwan.
Nexen Tire started to supply OE tires for Chrysler 200 and the Dodge Avenger last year and now supplies to Chrysler All New 200, and the Ram 3500.