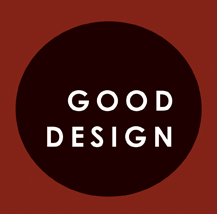 Nexen Tire Corp. recently was presented with a Good Design 2011 Award for its WinGuard Sport UHP winter tire.
The Good Design Award is conferred annually by the Chicago Athenaeum: Museum of Architecture and Design together with the European Centre of Architecture Art Design and Urban Studies.
Good Design honors the yearly achievements of the best industrial and graphic designers and manufacturers for their pursuit of extraordinary design excellence in 25 categories, including electronics, transportation, furniture, industrial machinery and architecture.
Founded in 1950, Good Design is the world's oldest and the most prestigious program, Nexen Tire notes. Submissions to the program are judged by juries on criteria for the highest aesthetic in terms of innovative design, new technologies, form, materials, construction, concept, function, utility, energy efficiency and sensitivity to the environment.
Some 500 designs from 48 nations were submitted for the program. Nexen Tire reports it was the sole winner among tire manufacturers.
The WinGuard Sport has an innovative design that resembles a glacier, the company says, and its sidewall boasts a snowflake design that allows customers to recognize the product's characteristics. The product was developed to enhance driving stability in winter. It has an asymmetric tread design that offers drainage and anti-hydroplaning characteristics to improve traction and cornering performance on both wet and snowy roads.
"We are extremely proud to receive (the) Good Design award followed by IF Design Award in 2011 which shows Nexen Tire's design competitiveness (on the) global stage," says Lee Hyun Bong, CEO of Nexen Tire. "Nexen Tire will continuously increase brand awareness in the global market by enhancing its design capabilities."
Nexen Tire previously won an International Forum (IF) Design Award in 2010 and a Good Design award from Design Korea in 2011.